Recently I was able to attend CHA and represent a company called
Dies Direct
. Months have passed since I traveled to Arizona to meet them and travel on to California to CHA. During the time that we were preparing for CHA I used some of their dies to make cards for the booth. I posted them previously here on the blog.
I was recently contacted by BJ, one of the owners, and invited to sit on their Design Team. I accepted the position and I have recent received a box of their new dies. Can I just say I am blown away by some of the new designs.
When I opened the box the first one that caught my attention wasn't a die at all, it was an embossing plate. The thing that is unique about their embossing plates is that they are two sided so you get a little more for your money.
I could not wait to play with this plate. First embossing with it and then sitting down and colorizing the image. This is what I came up with: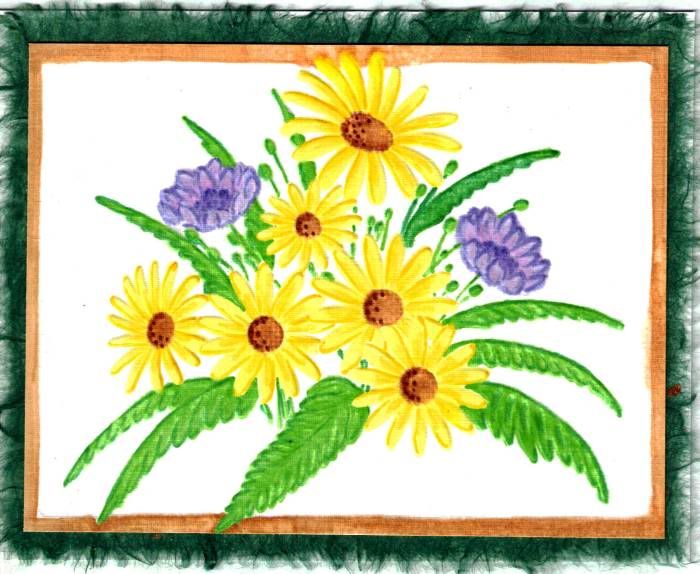 This will make a beautiful card for Mother's Day or a Get Well Card.
I hope that you will take time to go over to the Die Direct website and look around. They have a line of dies, grunge plates, double sided embossing plates, and accessories.
Happy Scrappin' ! ! !
Brenda