Sometimes a holiday isn't a holiday at all. Sometimes a holiday is a memory of a tradition that has been passed from generation to generation. You don't hear of May Day very much any more nor do you see the little signs of May Day sitting or hanging on a door but I still love to surprise a few people (family, friends, and neighbors) with a little something to keep May Day alive.
For me, today is all about my mother's memories. She tells stories of her childhood, making a little basket and picking wild flowers and weed flowers, putting them in a little basket and adding a piece of candy or two, knocking on neighbors doors and running to hide to have the person answer the door and a little treat being there.
As a child my mom would help us do this to our favorite neighbors, Mrs. Zoe Witt and Mr. Gus "Doc" Greer and others. Those two would come looking for us because they would see us going back into the house laughing. For me, this day also brings back very fond memories of those two neighbors.
I always remember the stories that my mom tells and then think back to how much fun it was, as a child, to do this. So a couple of weeks ago I got busy and dug out some dies and made a few little door hangers for my family, friends, and neighbors but I did not add the candy nor am I going to ring bells and run. Early this morning I walked the neighborhood and left the little anonymous hanging cards on door knobs and then drove to my mom's to leave her one. Twelve little gifts in all were left and a feeling of happiness will stay with me all day thinking that I might have brought a smile to their faces and reminded them of childhood memories.
Here is what I left them:
This is the hanging card open: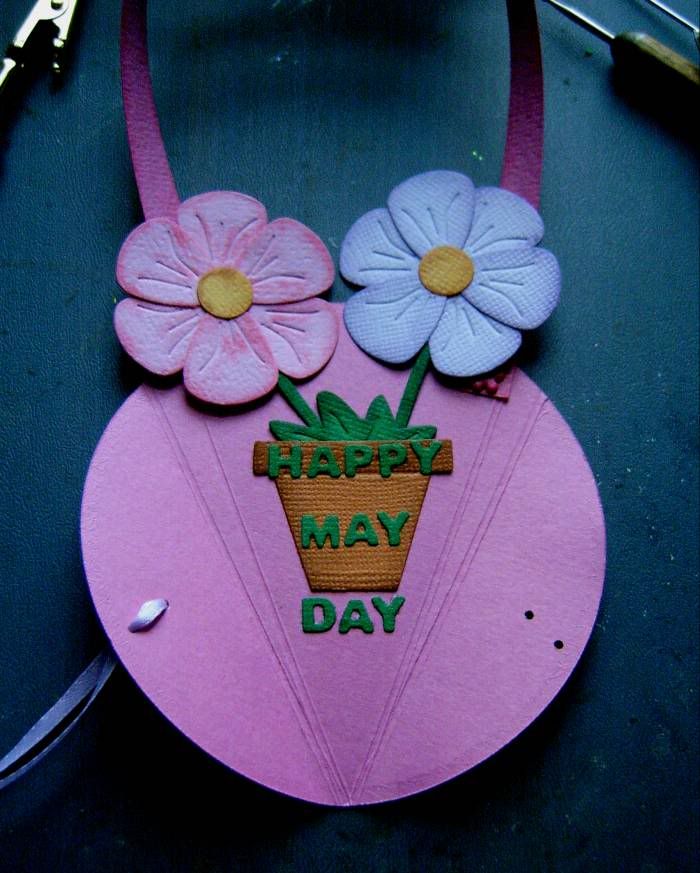 On opened and one closed and tied with a ribbon: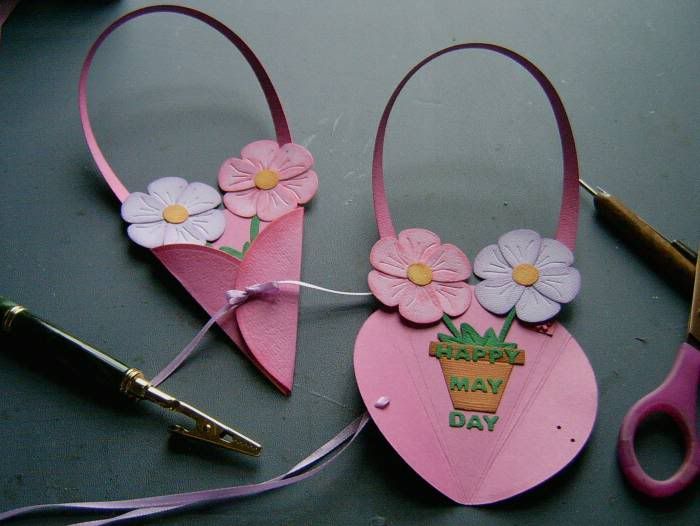 A this one hanging on my bedroom door just to make sure that it would hang on a standard door knob.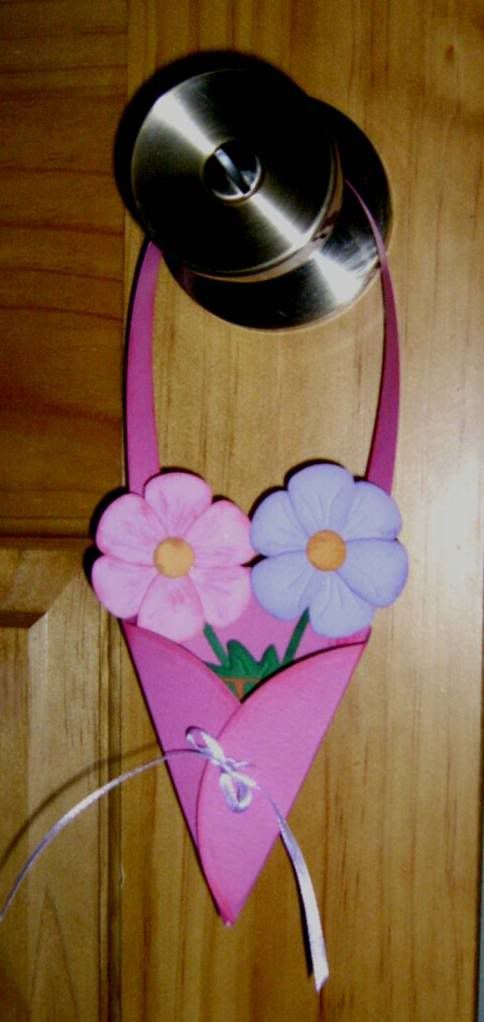 I do not know where May Day originated, what culture welcomed spring with gifts for those you are fond of, but it brings back some wonderful memories of my mom and of my own childhood.
So I challenge you to make a little something for a friend, family member, or neighbor, if for no other reason than to brighten their day!
Happy Scrappin' ! ! !
Brenda