I know so many people who are sick. The flu has everyone staying at home. This got me to thinking what is the best way to fight the flu or the cold.... soup and hot tea. But how in the world do you send soup and tea to someone? I figured it out.
Make this
tri
-fold pocket card and add a packet of "Cup-Of-Soup" mix in one side and a tea bag in the other. It won't cure the flu but it will let someone special know that you are thinking of them.
I have included my template with measurements on how I made this card.
The front of the card: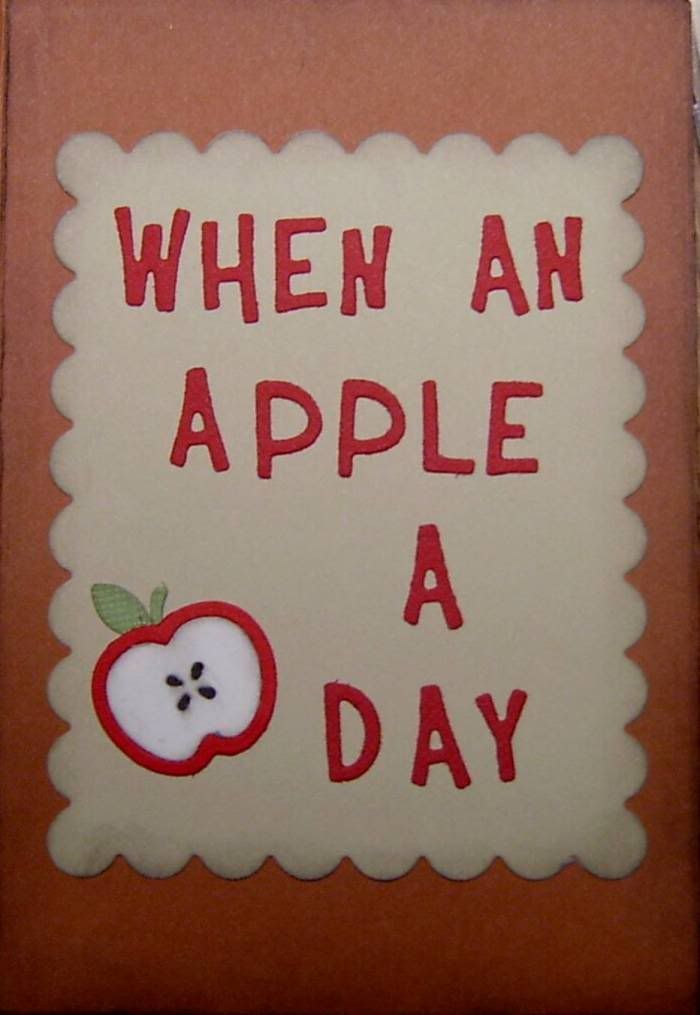 Then a picture of it with one flap open: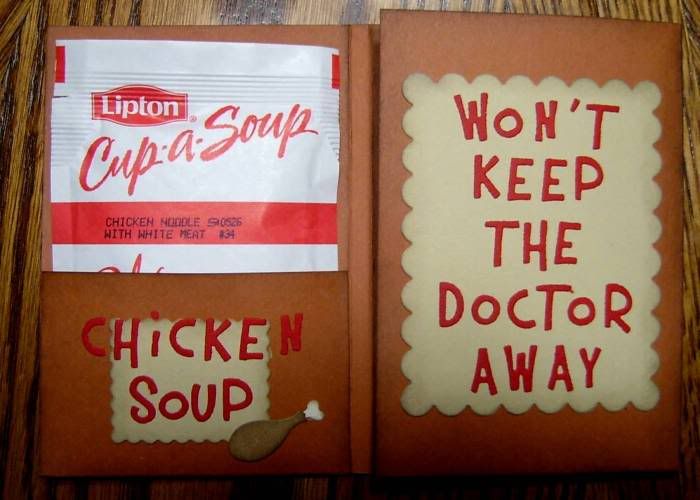 And then both of the flaps open: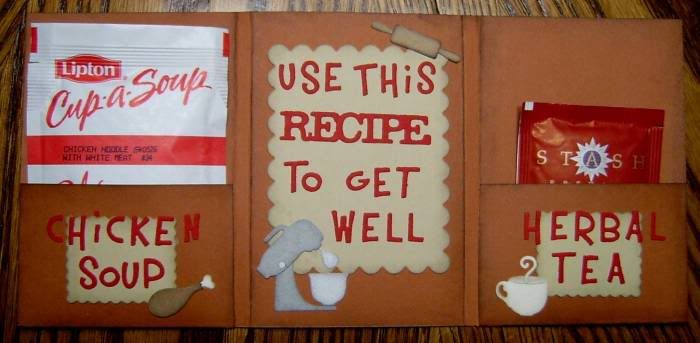 I you would like to make this Get Well Card here is a template that will help you with measurements and score lines.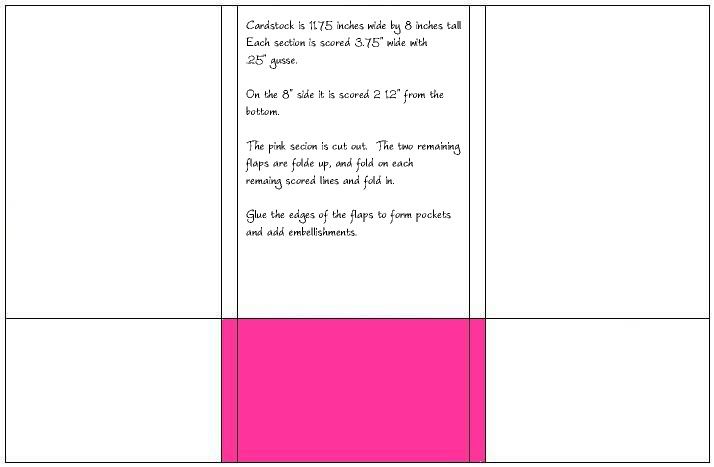 The new QuicKutz dies that accompany the new Santa's Workshop Gift set were perfect for this project and would also be great for embellishing a recipe book or card.
I hope that you will try to brighten the day of someone who is not feeling good with a little hot soup and tea.
Happy Scrappin' ! ! !
Brenda