When I got my new Epic 6 QuicKutz machine I was so excited but my machine was one of the first ones made and I've had a few problems with it. I wrote QKs a note and they are going to fix my machine but they said it will be about 2 months. So I have set aside the Epic 6 machine and I am back to using my Revolution Tool.
I still love the thought of bigger dies.
When I received my free exclusive die from a rebate offer that QKs had, I shimmed it and decided to try to use it. After several tries it cut. I just had to use the beautiful pieces. I scraplifted this card idea from Susan at the
ScrapyLand Blog
.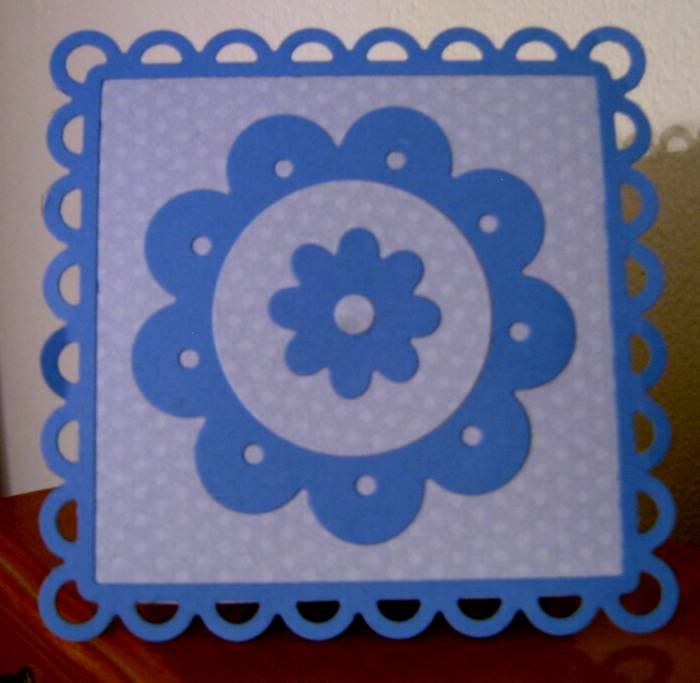 The card part of the card is the size of the inside of the frame so the front of the card is actually bigger so that you can see through the lacy edges. I love something a little different and not so traditional.
The frame would be a beautiful frame for a scrapbook lay-out and the flowers and accent pieces would be great for embellishments.
Look around and see what you can scraplift when you are stuck for an idea.
Happy Scrappin' ! ! !
Brenda