Recently, at work, I had several co-workers lose family members. I needed tasteful cards to use as sympathy cards. For ideas I turned to Pinterest for my inspiration. Anytime I scraplift I try to give credit where credit is due but in this case I never did find the original post so I am just going to say I found the ideas on Pinterest and leave it at that.
I also want to point out that when I scrap lift nothing ever looks exactly like the original because I never have the same materials. So with that said I will just share the first card.
I used embossing folders, ribbon, brads, a punch, and my computer.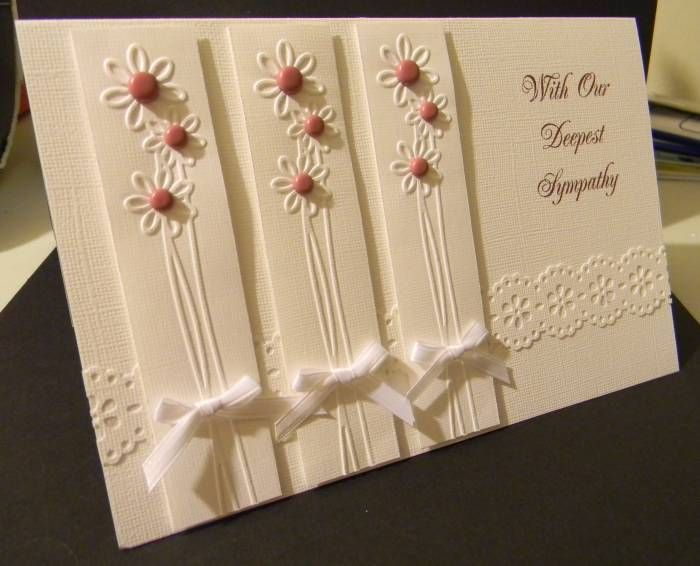 A full front view:
And then the sentiment on the inside of the card:
The sentiment was geared toward the arrangement that the employees went together and purchased and sent to the funeral home, which was a lantern with a flameless candle in it.
This shows you that with the white on white effect that you can make a tasteful handmade card for the most serious occasion.
Happy Scrappin' ! ! !
Brenda.