When I start thinking about something it is hard to turn off the mind when I have more than one idea for a project. That was the case when I was asked to join a book mark swap. When my ideas came together I could not resist making more than one book mark for my swap friends.
This is the second idea for the book marks that I had. I have a store bought book mark similar to this that I stole the idea from. Although the idea is not original it was harder to get it to come together than the other book mark because I had to have a continuous elastic band to make it work.
When school shopping with my daughter I ran across a set of headbands (one set was round and the other set was flat.) These headbands were 6 in a set for only one dollar. I also had a choice between a multicolored set or black. I decided to buy the flat set in black and give this a try because a dollar wasn't that much if the idea did not work and my daughter would probably use the headbands.
Luckily the idea worked and came together easily. Here is a picture of the finished book marks.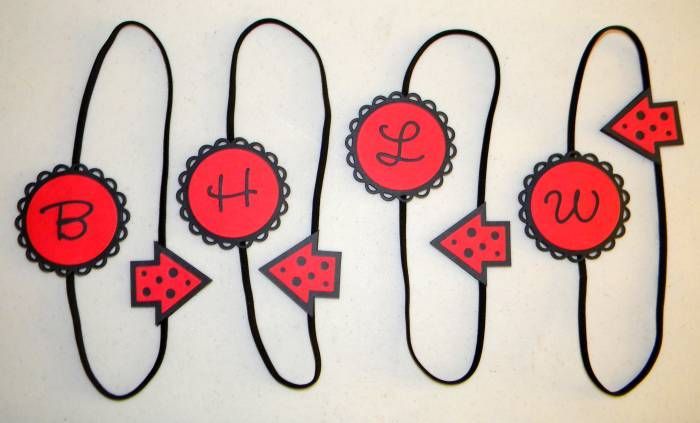 Each of the medallion is double sided and one side has the person's first name initial and on the reverse side is their last name initial. The medallion moves on the elastic band so that the reader can adjust it to where they want it positioned on the outside of the book.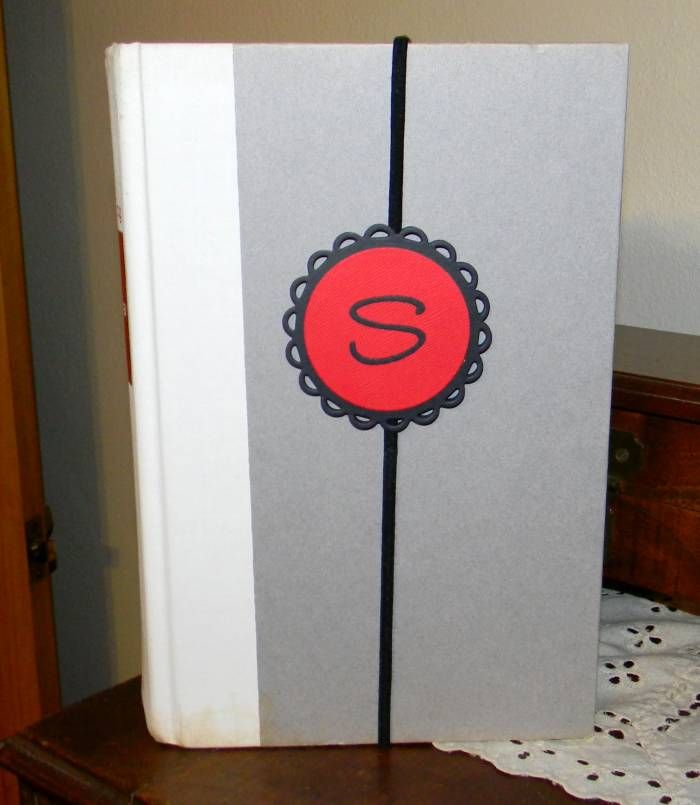 In order for the medallion to be able to be moved I cut thick chipboard the same size as the medallion and then cut it in half and trimmed about 1/8 of an inch off each side of the center cut and separated the two pieces on the back of the medallion, inserted the elastic band and then put an identical die cut on the back.

After that was completed I could have stopped but I love the idea of a place marker for the inside of the book. What a better marker than an arrow die cut. This too is double sided and I made it the same on both sides. I used the same technique of chip board, cut it the same shape as the arrow, cut it in half so that the arrow would be horizontal but would move vertically.




This arrow can be pointed at either page and can be moved up or down the entire length of the page in order to point to the area where you would like to start reading the page.

What I love most about this type of book mark is that it generally doesn't slip off the book. The thing that I least liked about this one is it works best with thicker books. I am searching for these elastic bands in a smaller size... maybe ones for babies if there is such a thing out there.

If you still read books made of paper (and I am one of those people who have not bought an electronic reading tool yet) these are wonderful book marks and the possibilities are endless!

Happy Scrappin' ! ! !

Brenda