Where does the time go? I had very good intentions of being a better blogger but life always seems to get in the way. Working full time, having a teenage daughter who is very active, trying to keep up with housework, pets, cooking, laundry, and making sure the grocery shopping is done is more than twp full time jobs and then when I try to add in crafting or scrapbooking the world gets a little fuzzy.
So I will make it brief and post a quick birthday card today. This is a way to use scraps and extra findings such as buttons. I also used an old Boss Kut die for the 'Happy Birthday.' I always forget that I have those dies.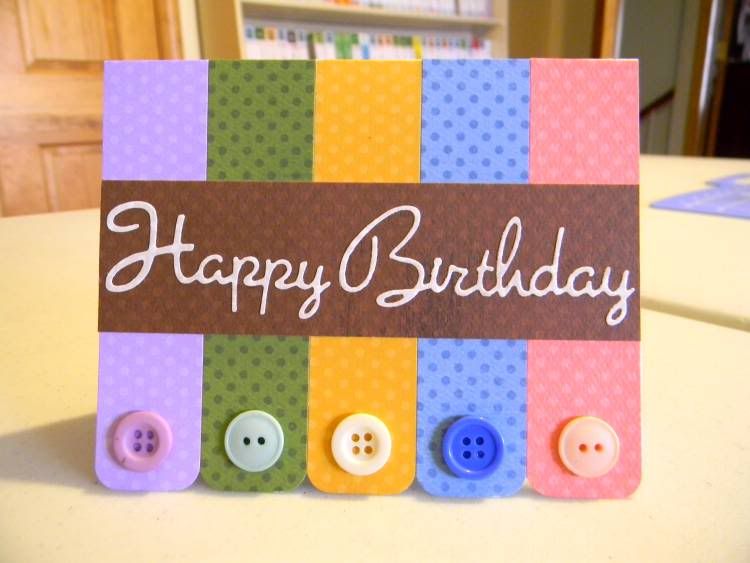 I will try to be better about posting.
Happy Scrappin'
Brenda