One more Birthday project and then it is time to move on to something else.
Banners have become the "in" thing to have at every event. I would think a birthday party would come to mind as the first thing I would make a banner for but any party or celebration event is fair game.
I was approached by a friend asking me to make her a birthday party banner for her grand-daughter's 3rd birthday. So I started asking questions such as theme and color scheme. When she said bright bold colors and a farm theme I thought boy not girl but then she told me an endearing story about her grand-daughter making the farm animals sounds and other stories I could not say no to making it or to the theme.
Then the hard part came. Have you looked for farm animal papers and cardstocks. They just are not out here AND when you do find them they were the wrong colors. So I bought what I could find and the rest was done with the Cricut Machine, dies, and bright colored cardstock.
Having never made a banner I had to figure out how to put it all together so that it would last through a party! I found examples where crafters used clothes pins, staples, glue or brads to hold the pennants to rope, chain, or ribbon. I ended up getting out my sewing machine and sewing the paper pennants to a bright colored grosgrain ribbon that matched one of my colors of cardstock.
My friend loved the banner! Here are several pictures of my finished project: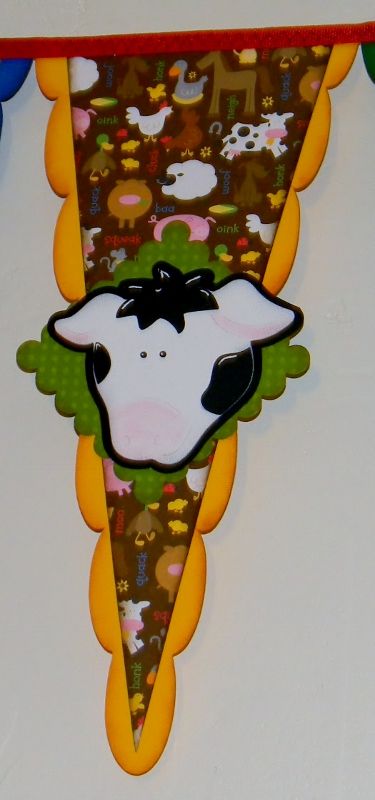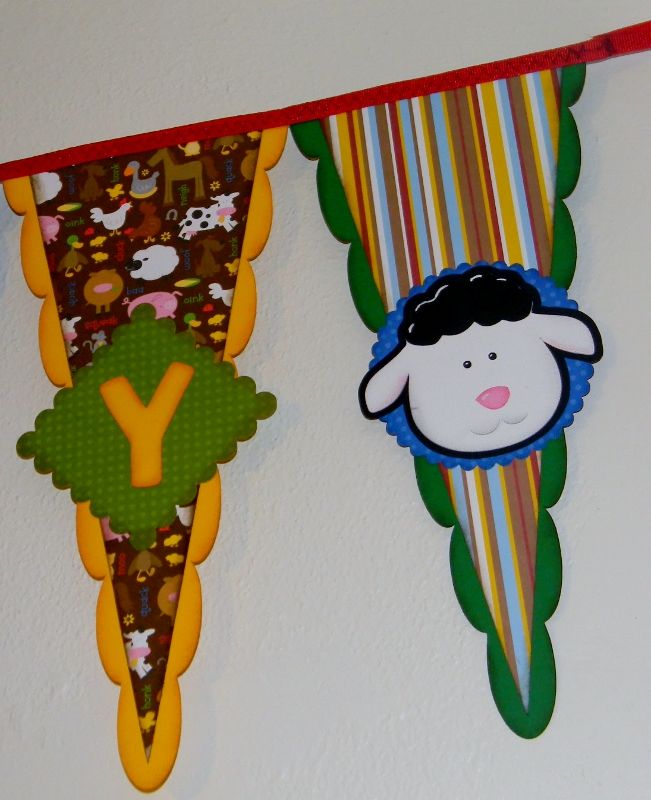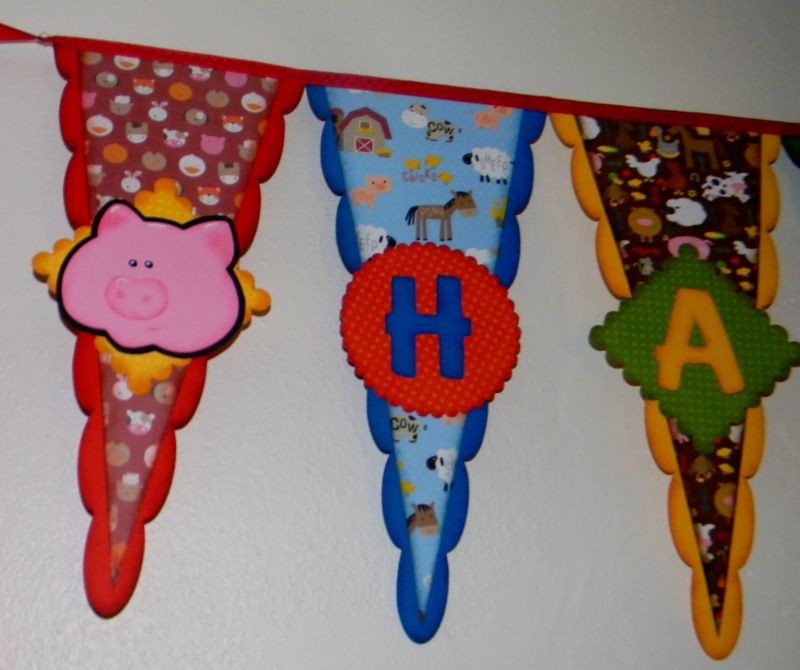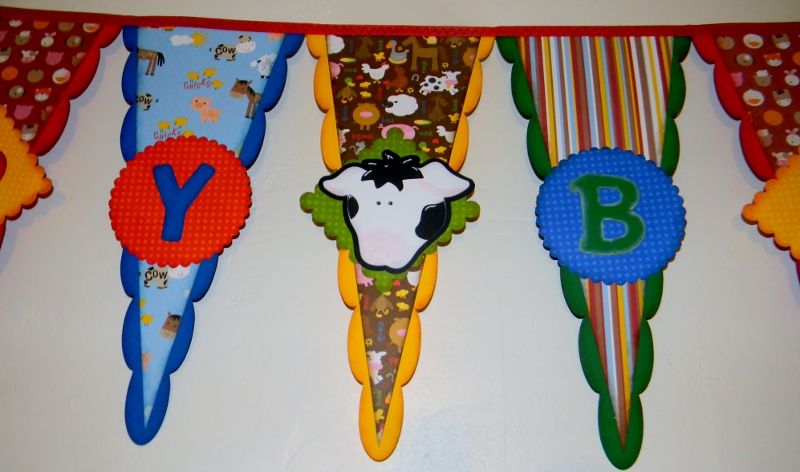 Try something new and different with your scrap supplies.... they aren't just for lay-outs or card making.
Happy Scrappin' ! ! !
Brenda