The next few posts will be all about birthdays. My daughter just celebrated her 17th birthday a few days ago. Wow, that just doesn't seem possible. How do you celebrate birthdays?
We have a laid back approach around our house. I try to make them special. The birthday girl gets to pick the dinner menu... and of course lets me know what she wants to celebrate the day with... cake, pie, or other special decadent treat. Every year it is something different for her.
With my son who will be 32 years old this May it is always a home-made ice cream cake. My husband on the other hand doesn't really care.
There is always a gift. This year Bree wants money so that she can go clothes shopping. Oh that universal gift that is always the right size and color!
I also try to make a special card but sometimes I get scraper's block and need a little help. There are millions of ideas for cards out there on the net. Use those resources to grab and idea to make your own. Change the card or outright scrap lift it.
I have always been told that imitation is the best form of flattery. I have to admit that I am always flattered when someone likes something that I have made that they want to make one like it and personally I don't care if they change it or not.
Here I've taken someone else's idea and used what I had on hand to make it. So even though the original idea for the face of the card is not my own it doesn't look like the original. Very few of my scrap-lifted idea do. I also took components from the face of the card to jazz up the inside because let's face it the inside of the card is as important as the outside. The inside of the card is not part of the scrap-lift.
This is the front of the card: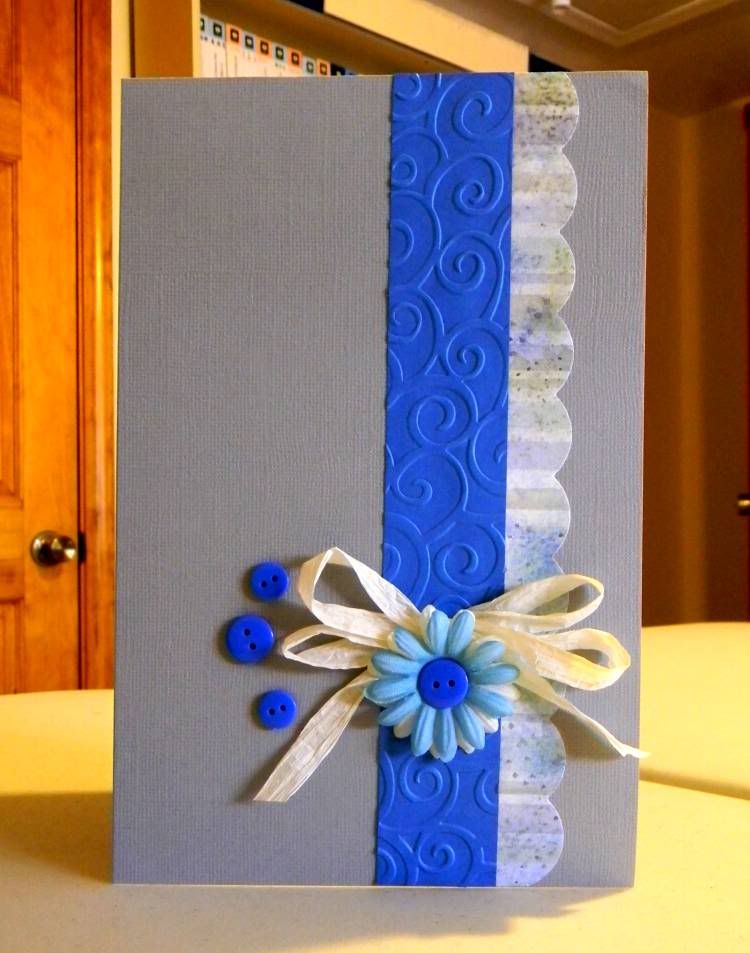 And this is the inside of the card: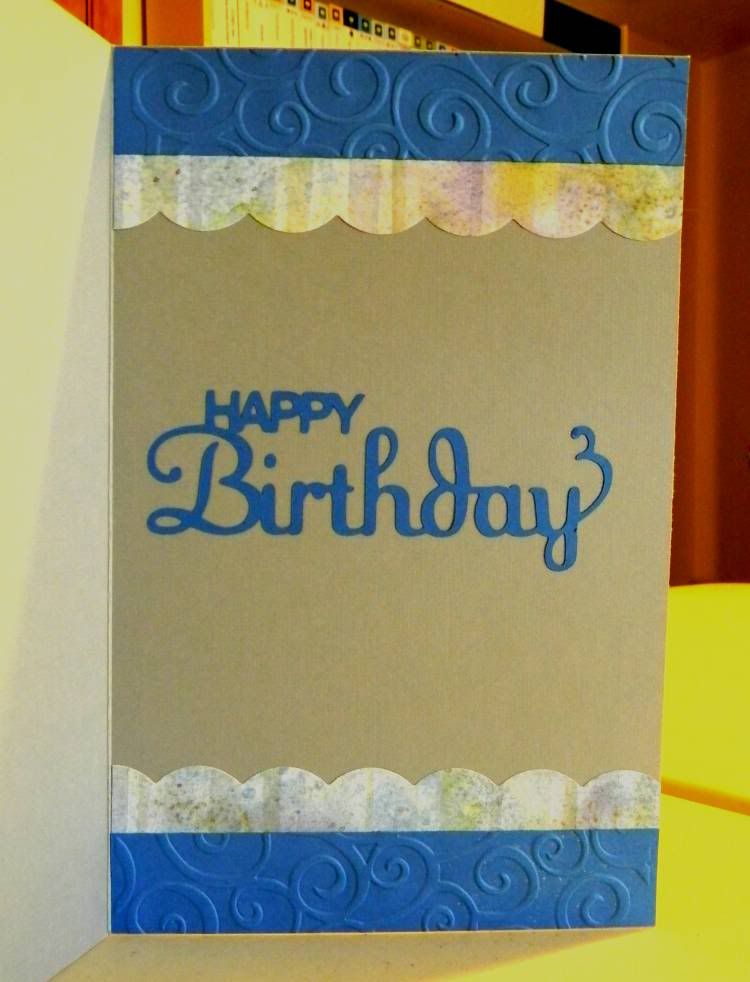 I used the same colors, same papers, same embossing, but took those elements to the inside.
Don't just stop with the outside of the card... make the inside just as special.
Happy Scrappin' ! ! !
Brenda