There is inspiration everywhere I look and sometimes there is too much inspiration. I am torn as to what I want to make, what I have time to make, and what I have on hand to make the projects. I am also one of those people who save pictures of projects that I love and just want to scrap-lift, although I am a bigger fan of drawing from someone else's project and making something totally different That is the case today.
Easter is quickly approaching and I needed gifts for my CCD/PSR students. These gifts need to be special as this week is my last week teaching these wonderful children. In truth I've learned more from them than they have from me.
I have about 50 things Easter related in my project folder so I had to narrow it down. Our last class is Wednesday April 13 (today,) so I didn't have much time to devote to the project but still wanted it to be very special and make those kids smile. I also didn't have time to go shopping for scrap supplies so the project had to include items that I already had on hand. Here was my inspiration after I narrowed it down: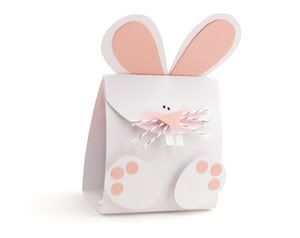 Both of those items are from "Pebbles In
My Pocket" and are available in kit form. They are adorable. But here is another fact, I didn't have time to order and wait on the mail to deliver the kits and then have the time to make them.

I love the idea of the bunny for Easter because children love "THE BUNNY." I also love the match book because it is a great way to "wrap" or hide the real gift (the candy inside.)

Then start the thought process of how to make these and make them somewhat my own.
I also did not want to have to make a separate tag or card.... lazy... no... rather a little pressed for time. So I decided to make a match book greeting card.

I went into my supplies and found an
exclusive die
from
ScrapyLand.com
. When I put together that die it is about 2 to 2 1/2 inches tall. Here is a picture of that die: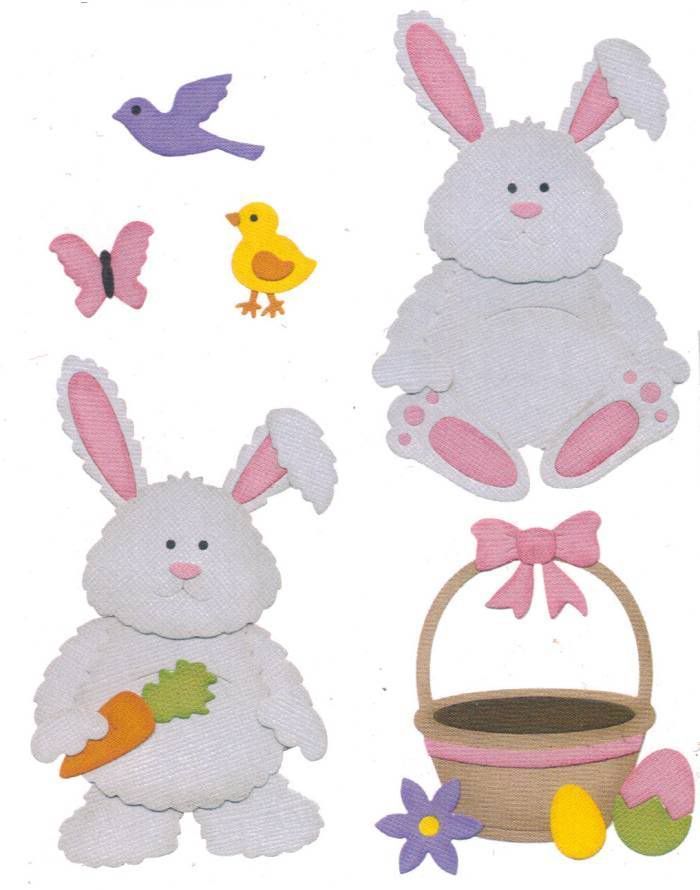 I needed this to be a lot bigger. So this is what I did: Using black cardstock, I cut one set of the rabbit parts. I then scanned those pieces and saved them as a photo on my computer. I then opened that photo image with a program called Makes-The-Cut. With that program I was able to resize the die pieces and cut them using my Cricut.

I can't share the cut file but you can use the above link and buy the die at ScrapyLand.com and do the same thing.

I folded my match books, adhered my finished rabbits to the closing flap of the book.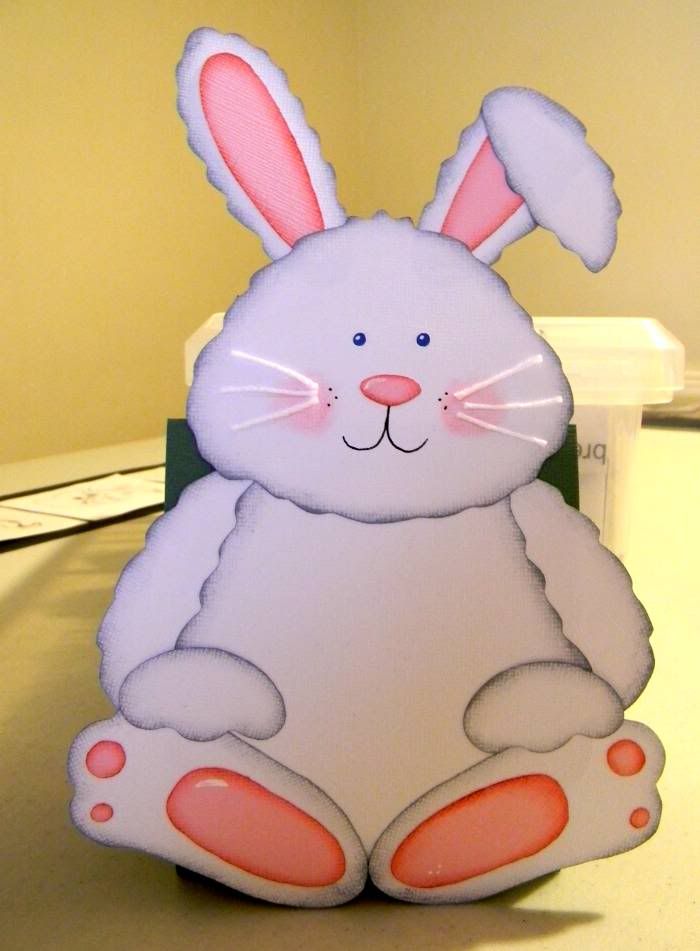 When you open that flap there is the "Happy Easter" greeting and finally open that flap and there is the candy gift.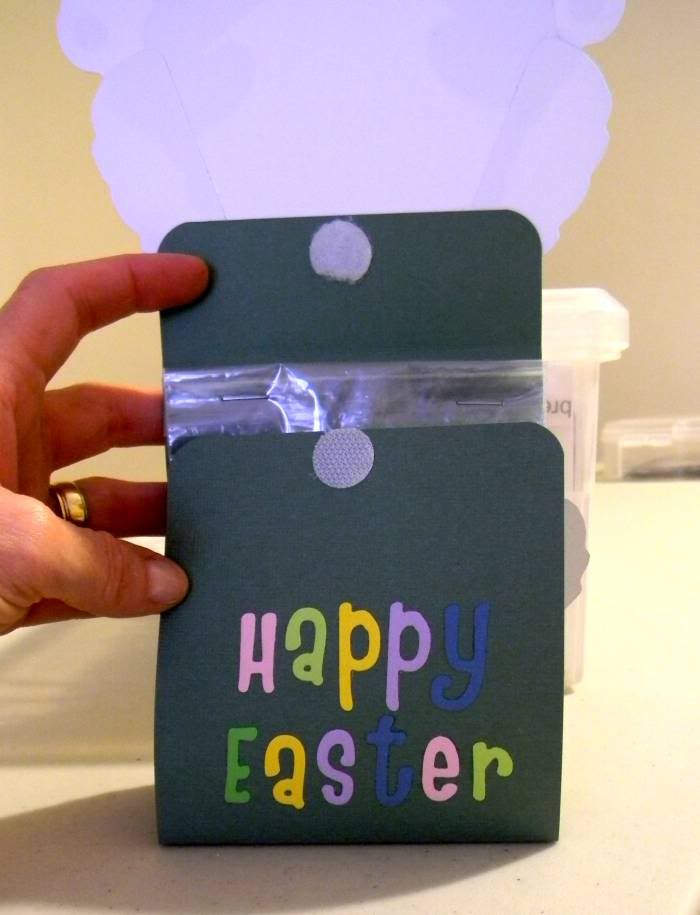 This match book was large enough that I was able to use a 4x6 baggie filled with chocolate
Easter eggs.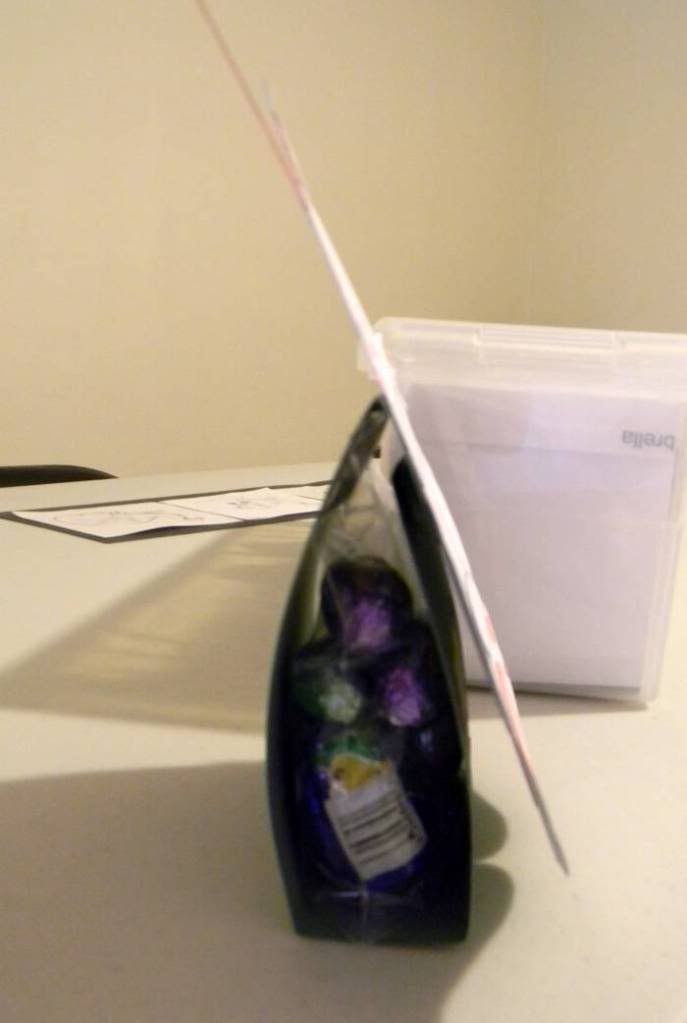 Now while I wait for time to pass today and my class time to come, I have 7 little bunnies hanging out on my table.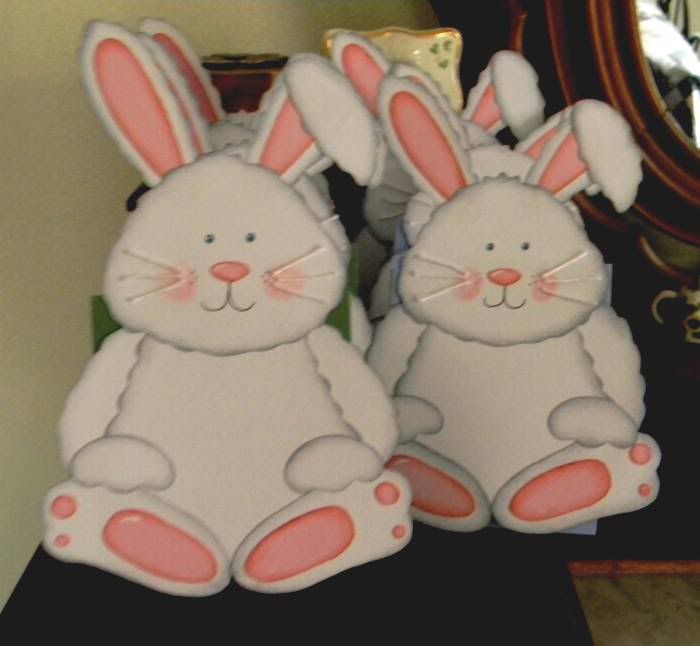 Instead of going out and buying a kit try using what you have on hand and a little imagination and innovation to make an old project work for you.... because there is inspiration everywhere you look!


Happy Scrappin' ! ! !


Brenda