I promised you the ornament that I also made to try to get into the Christmas spirit. I don't know if this will be my "gift" ornament or not but I generally make 4 or 5 different ornaments and then chose one of those to make for drop by friends or to give family as I see them over the holiday.
This ornament is naturally 3D because of the tea bag folding technique I used and also because you have to make 2 of the medallions and put them back to back so that if the ornament gets turned it is finished on both sides. That is one of my pet peeves.
These are made with squares and single sided patterned papers. You can use more than one patterned paper if you want to but I used 2 (one for each side.) a large brad was also added to the middle of each medallion before I set them together so that there was not a hole or overlap section visible.
Front View: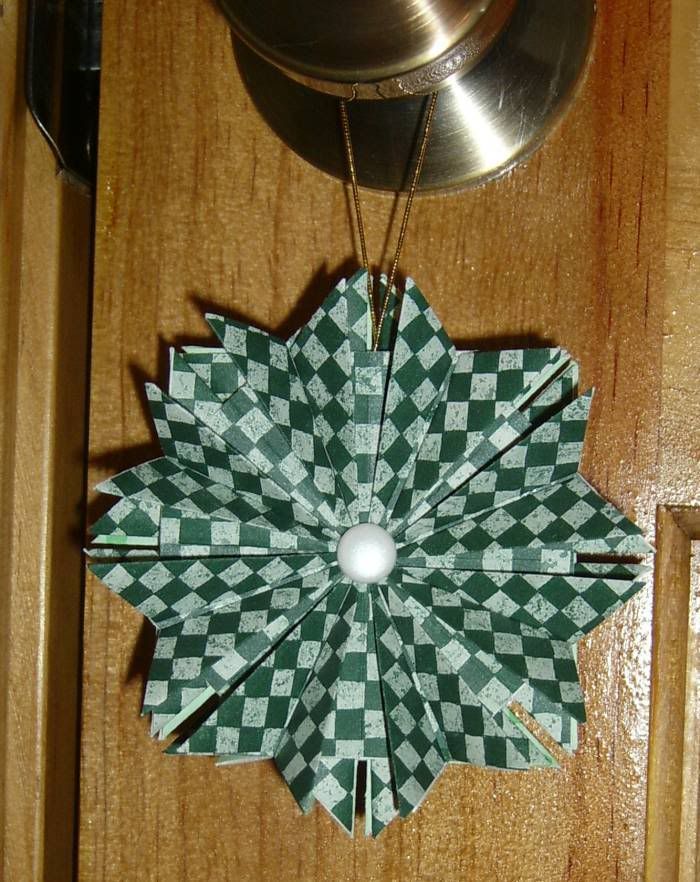 Back View: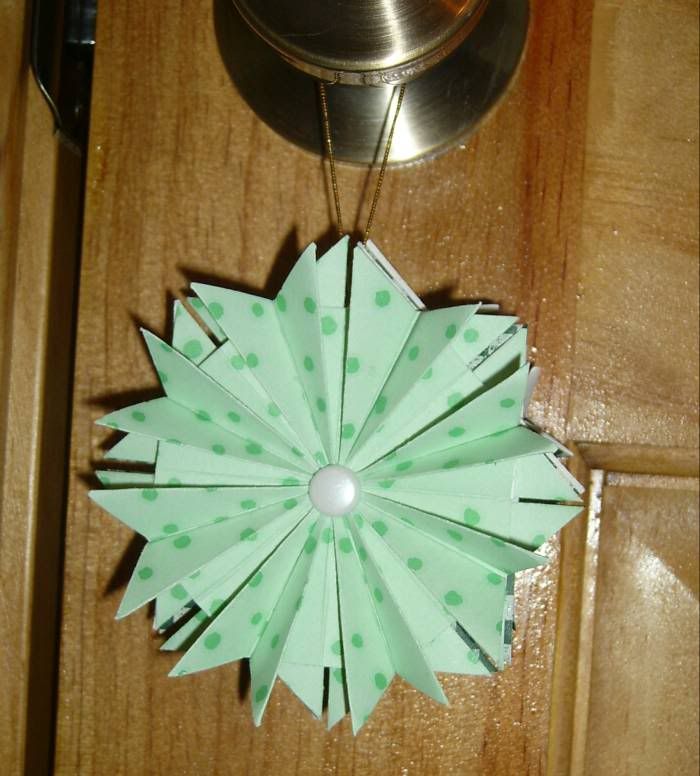 Side View: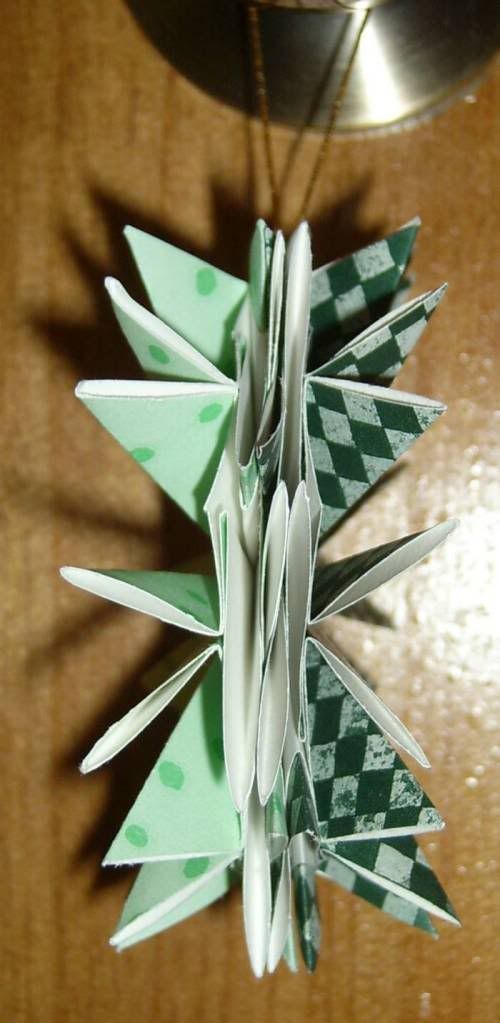 The tea bag folding technique to make these can be found on the Internet, just google tea bag folding.
Make a few of these to have on hand for when an unexpected friend or family member drops by as almost everyone puts up a Christmas tree and everyone appreciates a handmade ornament.
Happy Scrappin' ! ! !
Brenda