Thanksgiving is just around the corner and I am already planning for Christmas. I have made a few cards and ornaments to try to get myself in the Christmas spirit. By the way it hasn't worked. I am still feeling a little humbug. So a day of shopping is planned for Monday, Tuesday, and Friday. If that doesn't work then the decorating will begin. I must shake the ho-hum feelings and find Christmas!
First a Christmas Card! This card is done with a tea bag folding technique and single sided printed paper cut into squares. Three sizes of squares are needed to make the graduated tree. I also used an embossing template for the back ground, a rectangle for the tree trunk, and a star die to make the topper. Simple thin ribbon is used to accent the bottom of the card.
The great thing about this is that even though you get a 3D effect with the tree because of the paper folding, it lays flat and will go into an envelope for mailing. When taken out of the envelope it fluffs itself back out to be 3D again.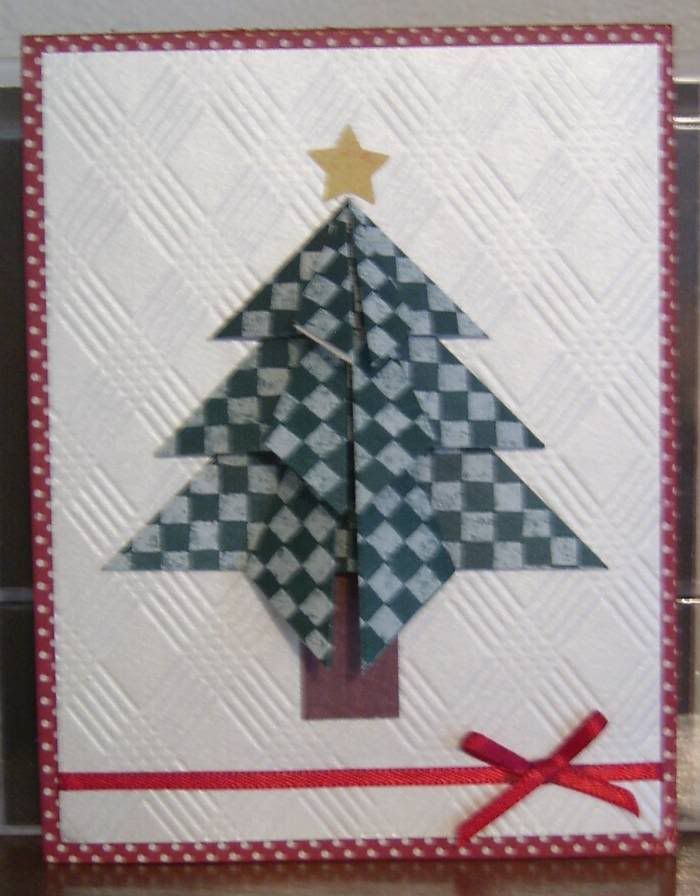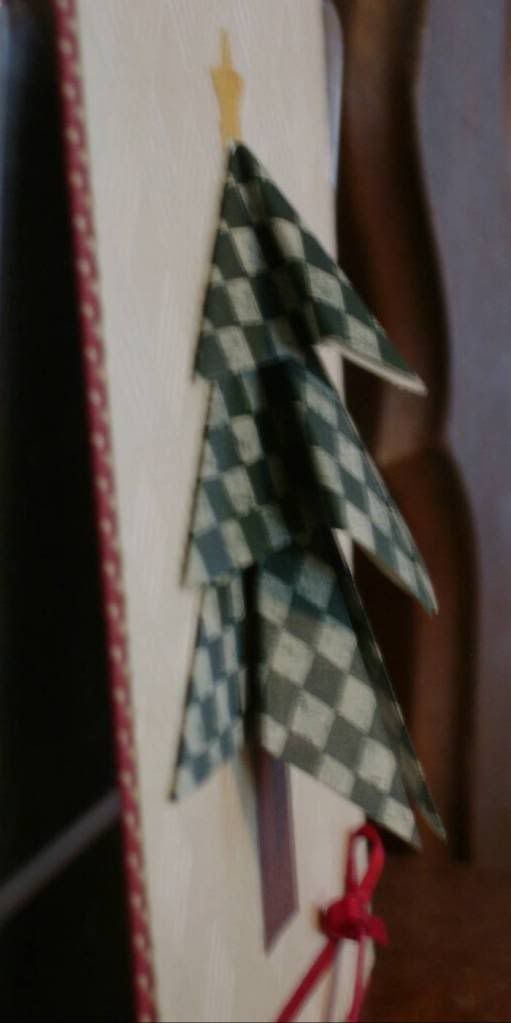 That card is so easy to do and instructions can be found on the Internet.
I will post the ornament in a couple of days.
Happy Scrappin' ! ! ! !
Brenda