I have to admit I don't celebrate Cinco De Mayo but a few years ago we went to our favorite Mexican restaurant and it happen to be May 5. So I took out my camera and shot a few pictures since everyone was celebrating. I think my camera got passed around because there are even pictures of me, which almost never happens.
These pictures are from 2007 so I am exactly 3 years behind on my personal scrapbooks.
I took a Starting Blox from
Scrapyland.com's Blog
and used that as a guide and then used several of the dies that I bought from the
ScrapLand.com
store including the
Paper Dol
l (and I also used the boy hair and boy clothes,)
Mexico Collection
,
4x8 License Plate Font,
Triangles (Retired,) QK Tangerine Classic Font (retired,) and then I also reached for a
Dies Direct
set called
Optimistic 1/2" Font
, and I also reached for a
stamp set
from a company called
Peachy Keen
.
Every one of those peppers is two pieces and layered. The triangles are also each cut and layers.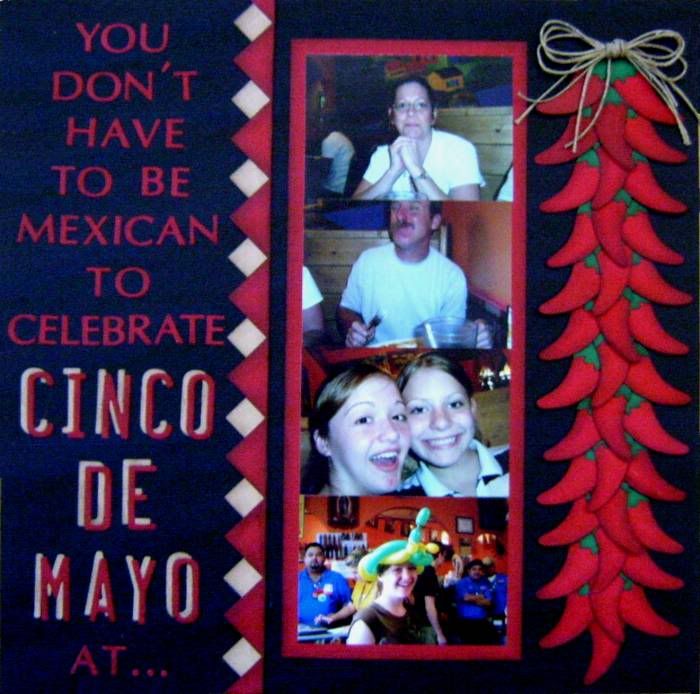 To pull the two pages together a few peppers found their way on to this page.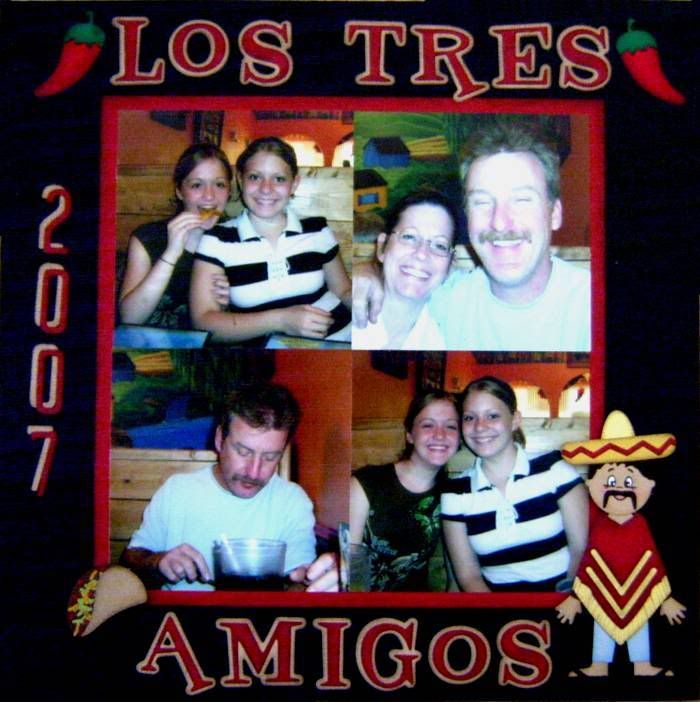 I have to say I love the way my little Mexican dude turned out,
I guess even holidays that aren't holiday's in the U.S.A. can be celebrated. So with that I will say Happy Cinco De Mayo and let it go at that and my challenge is that you carry your camera with you because you never know when a holiday might present itself.
Happy Scrappin' ! ! !
Brenda