The normal shape of a card is either a rectangle or a square and traditionally opens on a fold that runs the length of the card. You know what I am talking about. Sometimes I get board with traditional stuff and try to shake things up a bit.
I've had these two Boss Kut dies for a long time and wanted to use them. In order to use them together I needed the rose to sit on the diagonal in the scalloped frame. With that said, it was no longer a traditional folding card. I used 2 squares of cardstock and then used only one point to adhere the two squares together and created a fold.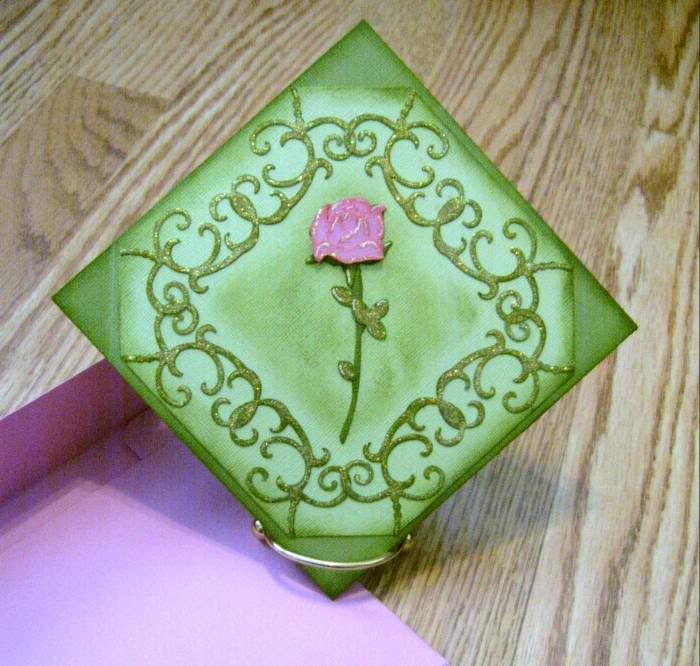 On the inside of the card I used my Cricut, Cricut Design Studio, and the Sentimentals Cartridge to put "Thinking Of You" on the inside. I love the Sentimentals Cartiridge.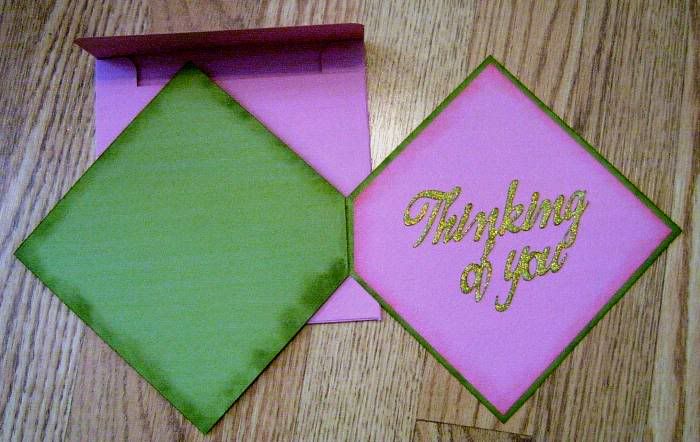 To make this a special card I also used inks, stickles, and a white gel pen to highlight and accent the items I used on the card.
Here is a close up of the rose on the front of the card: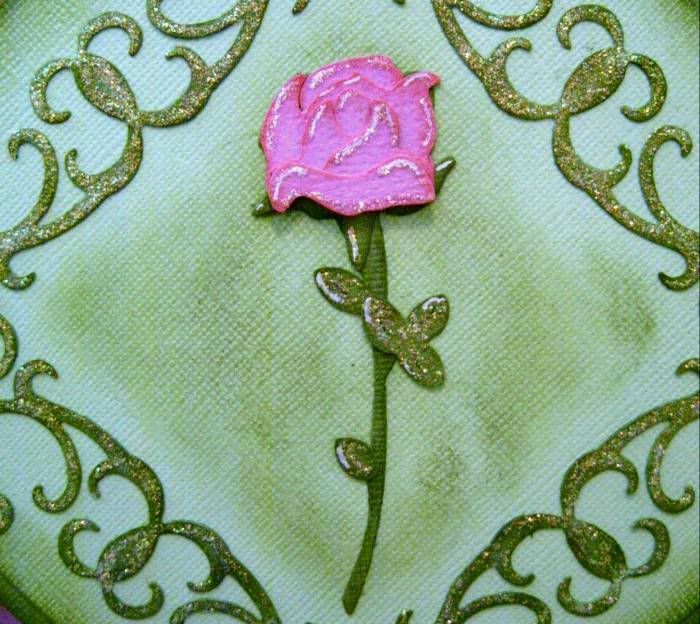 With just a little turn of the square a traditional card becomes a little more unique and different. My challenge to all of you is to turn something on end and make the ordinary different.
Happy Scrappin' ! ! !
Brenda