I am one of those people who always forgets someone (even with a list!) I didn't really forget but I forgot how I was going to present the gift. Yes you guessed it - Gift Cards. I always get my mailman and UPS man a little something to let them know I appreciate them. This year was no different.
I decided to try something new and a little different. I've always loved unique cards where it leaves me saying "how did they do that?"
I decided that I wanted to make something suspended on a card but wanted it to double to hold a gift card. So I got busy and here is what I came up with.
This is the card, closed, as you would pull it out of the envelope: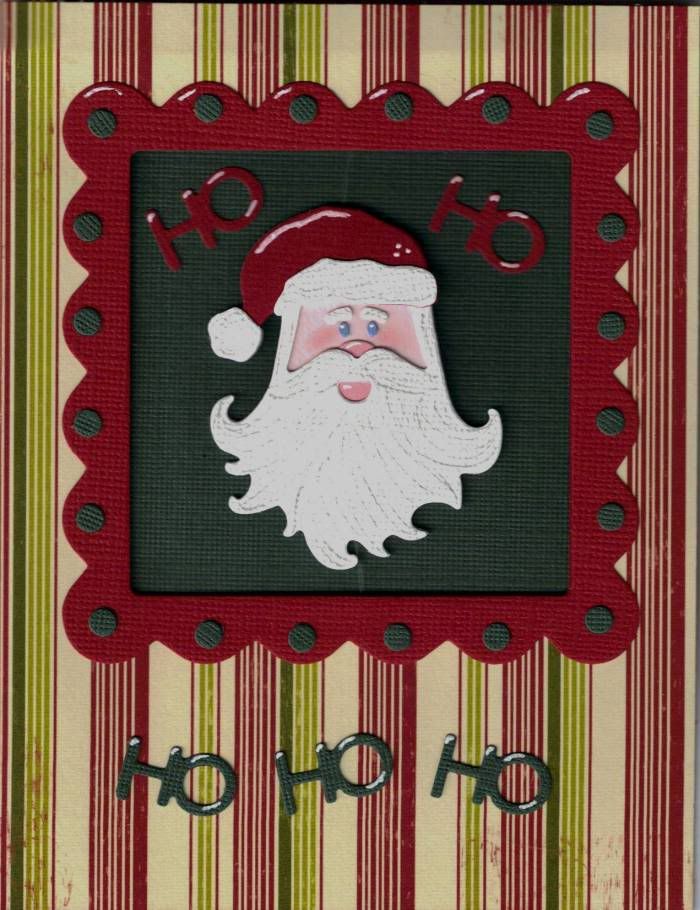 This is of the card open, still pretty plain looking because you can't tell the Santa Face is suspended in an open frame or that the green square on the right side of the card is a pocket that holds a gift card. The Santa is a double sided die cut, and both the front and the inside of the card are finish the same (and I love the fact that printed double-sided cardstock works perfectly for this.)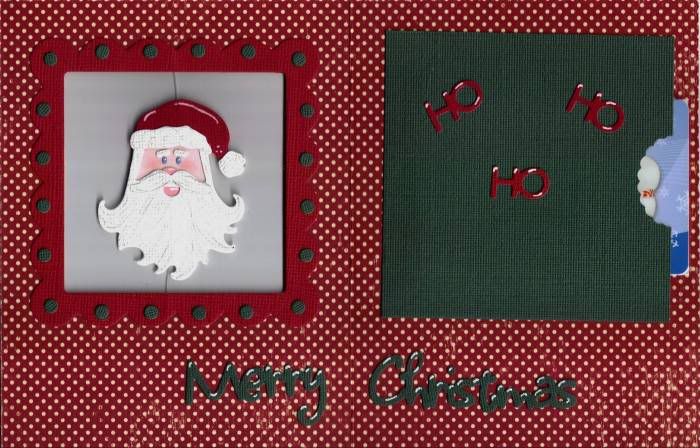 The next two pictures are the card sitting opening on the table and I think that you can see a little bit better that the Santa head is hanging by fishing line. (My husband never dreamed that I would be getting into his tackle box for scrapbooking supplies.)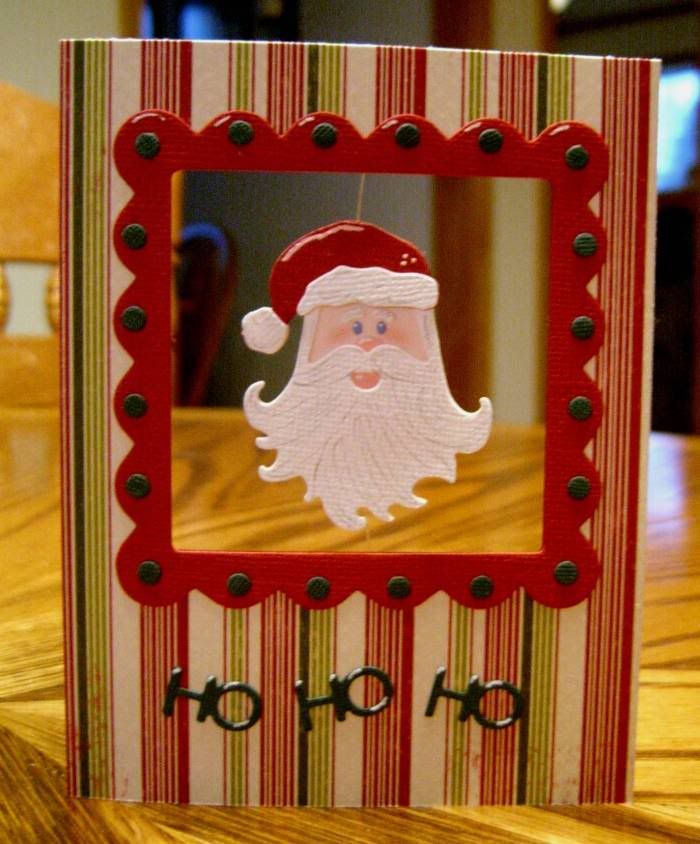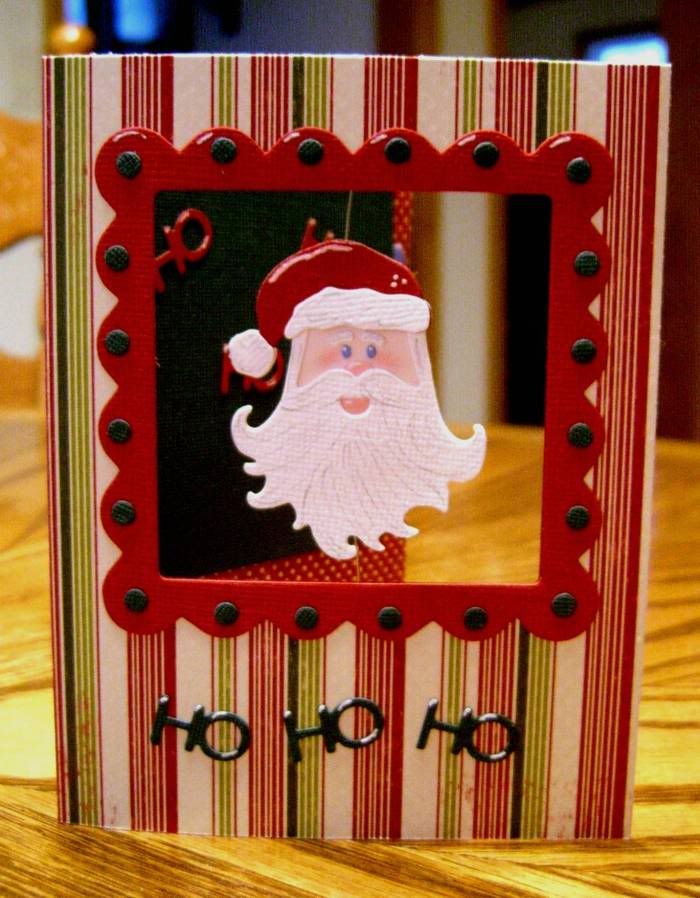 I had a lot of fun making these and just think of the possibilities and the other holidays that you could make a card like this for.
Now I am off to make one last Christmas gift before the day gets away from me.
Happy Scrappin' ! ! !
Brenda