We've all seen them, and we've wondered they are so small what do we do with them. I am referring to the mini acrylic albums. These tiny little things are about 4 inches tall, some of them not even that and they are even less wide. I was perplexed.
Recently I went to an event at a local scrapbook store and they hosted a make and take using these mini albums as individual pieces and they had us use the "Sizzix Texture Boutique Embossing Machine." I have to admit my personal opinion on this machine is that is wasn't worth the time it took to manufacture it. When I did the make and take, my piece did not emboss at all and others around me were having the same problem. We were all disappointed in the overall make and take that they were showing us. It is my opinion that if someone is going to teach you to do something that it should be well executed. This one was not. I do not know if it was the machine, the person running the make and take, or a faulty embossing folder.
With that said where there is a will there is a way. So I bought a package of the acrylic blanks and came home and started playing with my QuicKutz Epic 6 Machine and a Cuttlebug Embossing Folder. The results were much different that what I saw with the Sizzix machine. I got perfect results with deep, beautiful embossing the first pass through the machine.
So I played a little more and decided instead of using a "glimmer mist" product to color the back side of the piece as they did during the make and take, I would use "Stickles" to highlight the embossed part of the piece to give it even more depth. I love the results.
Here is a step by step look at a blank, an embossed piece, and an embossed "Stickled" piece: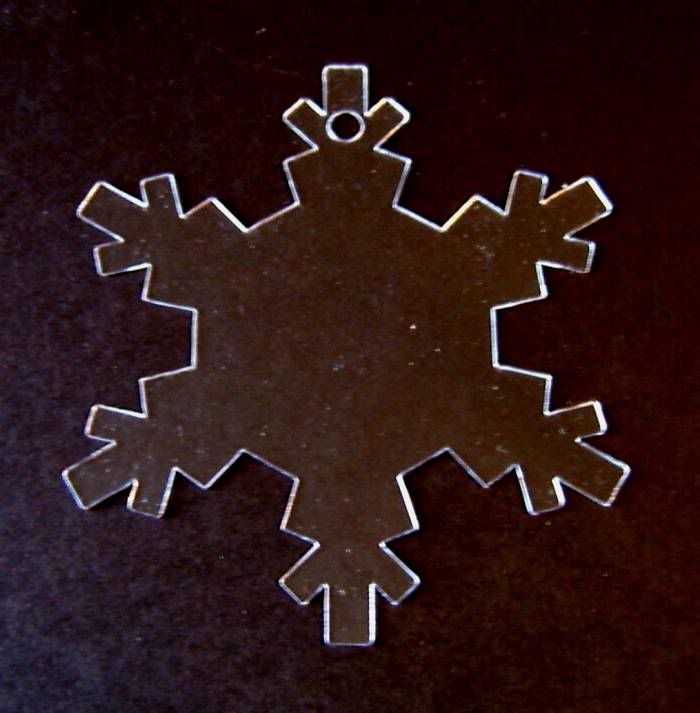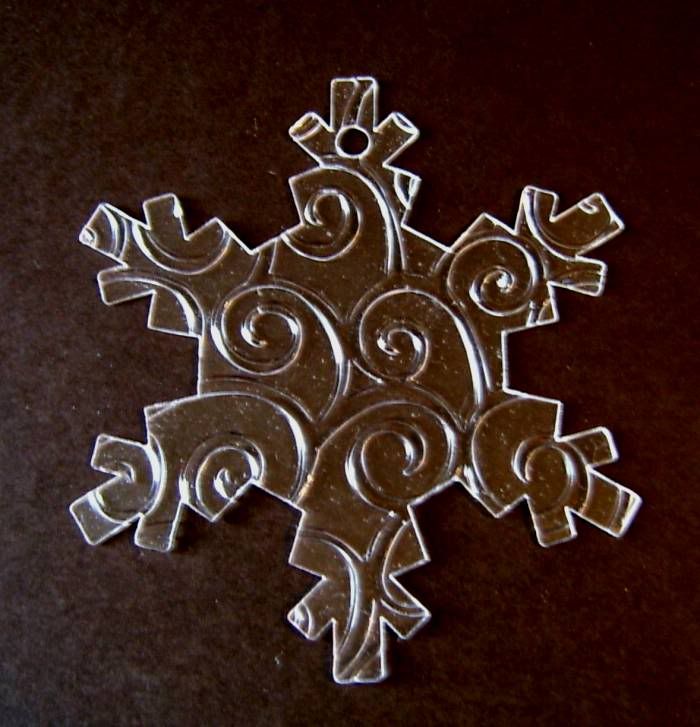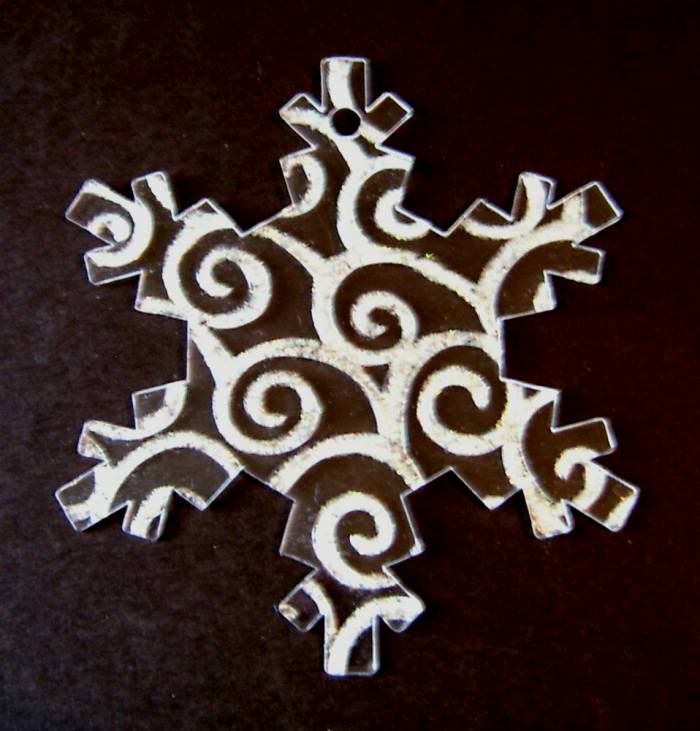 Then I played a little more with another shaped acrylic album, the snowman. I put him in the embossing folder from the brim of his hat down, used "Stickles" on the back of the snowman's hat making sure to put a ribbon of another color across it. I also used "Stickles" in the embossing channels on the back of the snowman, and after allowing that to dry, added some different sized jewels for eyes, a mouth, and buttons, and a piece of ribbon for a scarf around his neck.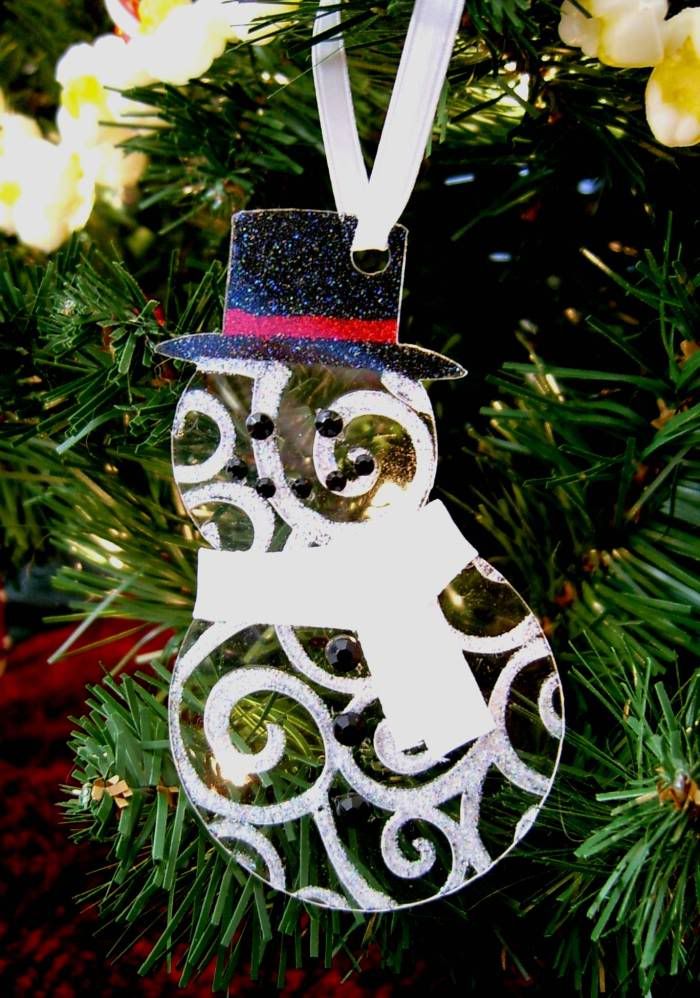 I won't leave you hanging with out more detailed instructions. When I told others of my results they didn't believe me so I did a video proving that I used my QuicKutz Epic 6 Machine to do it.
I don't know if I would have tried using these acrylic blanks in my machine if I had not seen them do it in the Sizzix machine in the store first because let's face it sometimes I am a little chicken. (I have broken not one, not two, but three Revolution tools and learned not to be such a dare devil.)
Enjoy this Christmas season and use a few of those acrylic blanks to deck the halls.
Happy Scrappin' ! ! !
Brenda