I love this style of card and I've been waiting to do another one but I needed the right kind of embellishment or die cut to make it work. The other night in bed it hit me that I've had the right die for awhile and just didn't realize it.
I used a piece of navy blue cardstock and folded it accordion style so that it is graduated in quarter inch stair steps. I then cut out the QuicKutz Nativity Border Die in a pearl white cardstock. I love the simmer of that cardstock, but then cut that border into chunks so that the 3 wise men together , 2 shepherds together and so on. I decided that the manager would be my focal point (what else would be, right?) I put it center on the highest level and then arranged the other pieces so that they would be visible and look 3D when placed on other levels. I put a slit in the fold so that I could tuck the band of the border into the slit so that it was hidden and glued the front of the die to the card.
I also used the QuicKutz Cookie Cutter Sentiments "Merry Christmas" on the front of the card.
When the intended gets the card, and take it out it is a very 3D card that can sit on a table.
I made this card very wide to accommodate the entire nativity border so I had to make my own envelope, but you can adjust the width of the card to fit a standard envelope and you can also adjust what you are using on the card to embellish it so that the height also fits your envelope.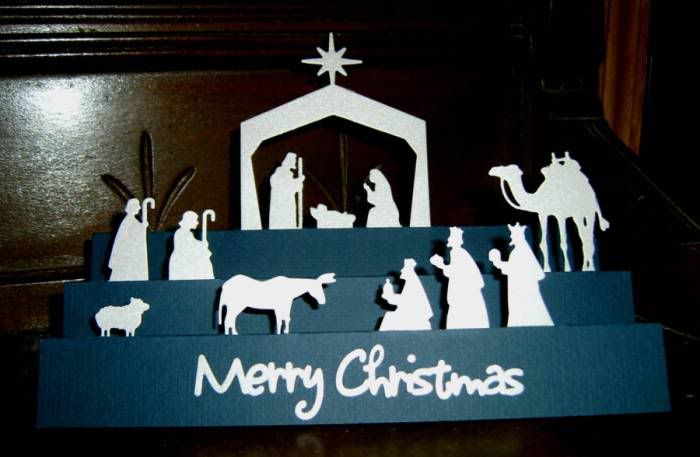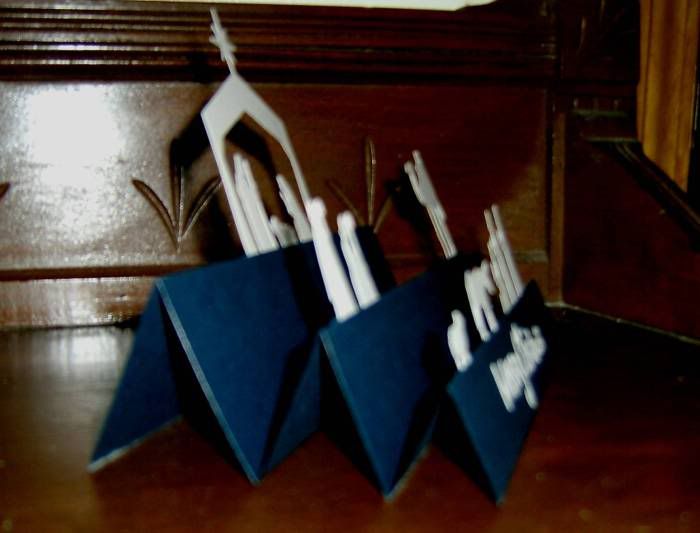 My thought for sharing this with you is that next time that you are ready to make a card, try a new style of card. This Accordion Card is a 3D twist that gives a new look and panoramic feel to a card that is meant to be part of a gift or greeting.
If you are interested in the dimensions leave a comment and I will be happy to post those as well.
Happy Scrappin' ! ! !
Brenda