Sometimes when I look at the New Release Dies and I think "Who thought of this?" or "What where they thinking?"
That was kind of my thought on the December die release. They were just odd dies, at least that is my opinion, and since this is my blog I get to voice that opinion freely.
I did my work with them but I am still shaking my head about them. These dies took so long for the retailers to get and by the time they got them another new release set of dies were out for January. (I won't even give you my thoughts on that issue.)
In any case ... here are a few projects using the new Damask dies.
A bookmark using a Faux Chipboard technique. This technique came from Susan! I sandwiched 3 layers of cardstock and between two of those layers I put a layer of velum to give a stained glass look.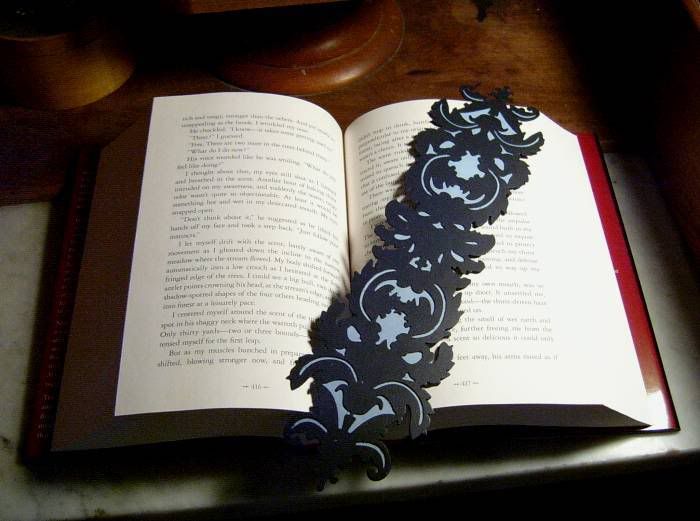 I also made an etched plate. Those Damask dies really had me going - I don't know what to do with them or what to make of them. When I looked at this one particular die I just kept seeing butterfly wings so a butterfly it became!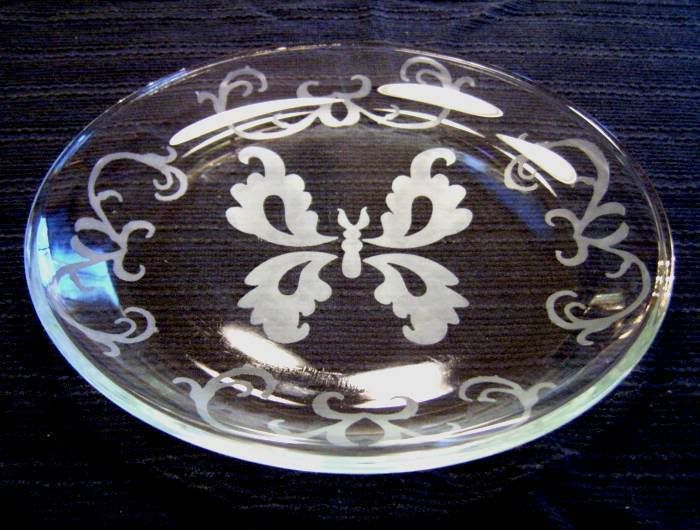 And as if that wasn't enough that I made a butterfly etching, I had to see that butterfly all connected, layered and in color!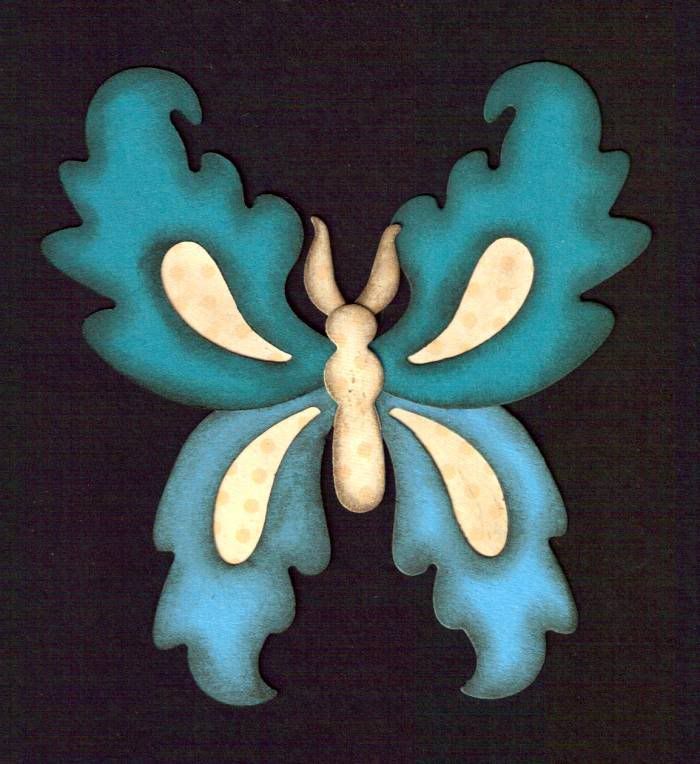 I don't know when or if I will do anything else with these Damask Dies but I do know the these are very Gothic looking and have a dark side to them..... and I also know that I am not ready for the dark side!
Happy Scrappin' !!!