I have said many times that I like finding a new and unique woodworking pattern. Not so difficult that I get frustrated but something that makes me say, "I love that!"
I wanted to make a few more gifts that would "wow" people but still not take weeks to make. I found what I was looking for with a designer named Diana Thompson. She has a site called
Scroll Saw Inspirations
. That site some of her patterns for sale. I also found that she has book published in the scroll saw family. I was so impressed with her flowers that I had to try my hand at make them. I bought several of her patterns hoping that they were easy to make yet had that "wow" factor that I was looking for. Her patterns did not disappoint!
I started with the "Vase of Valentine Flowers
"
pattern. I carefully chose my wood and went to work.
I used walnut for the vase and oak for the flowers. I also chose colored wood stain instead of paint. That way the grain of the wood is still visible so that people could see that they were indeed made of wood.
Here is my end results: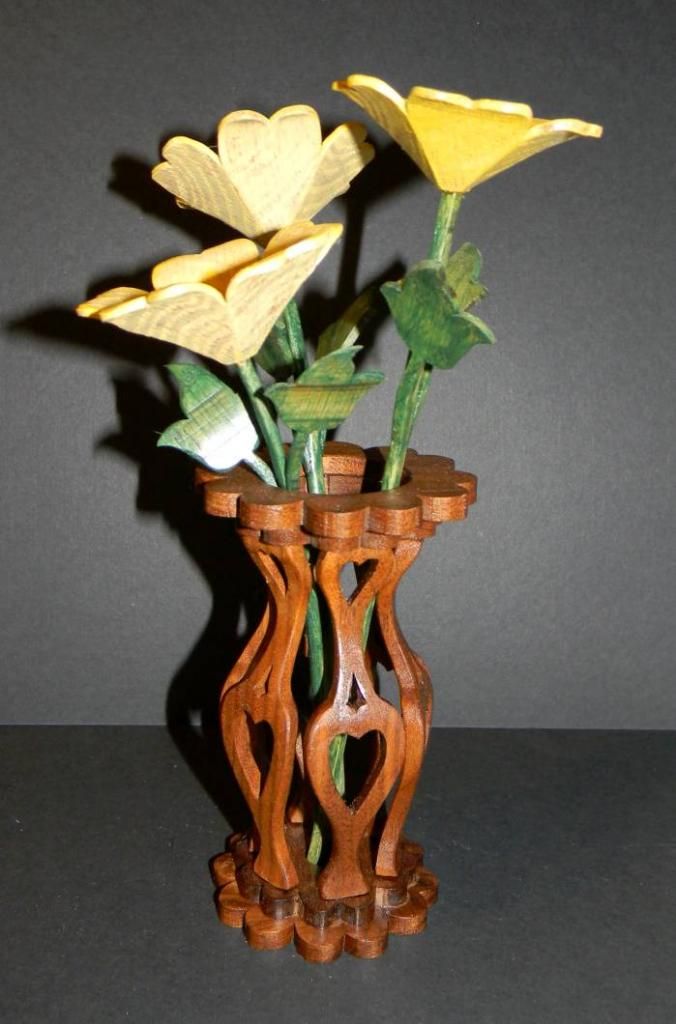 And here is a couple of close ups of the flowers: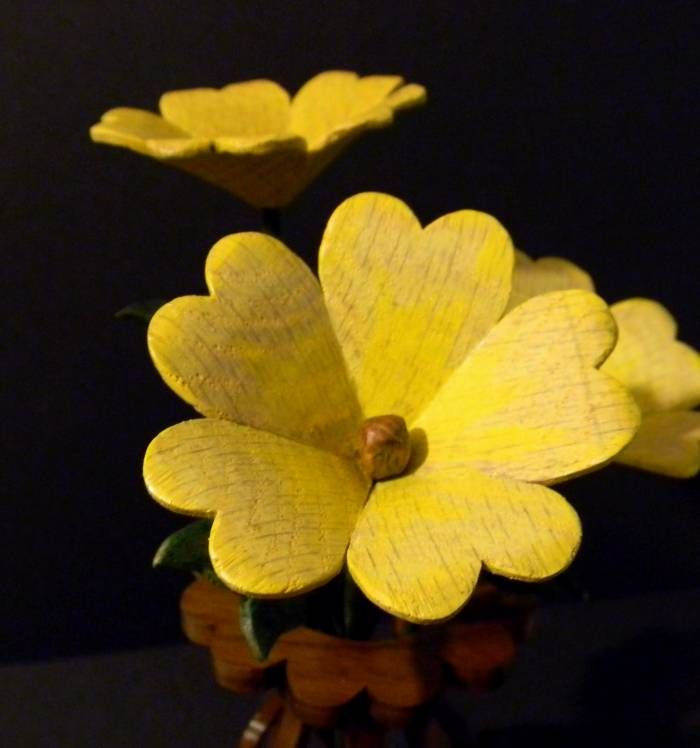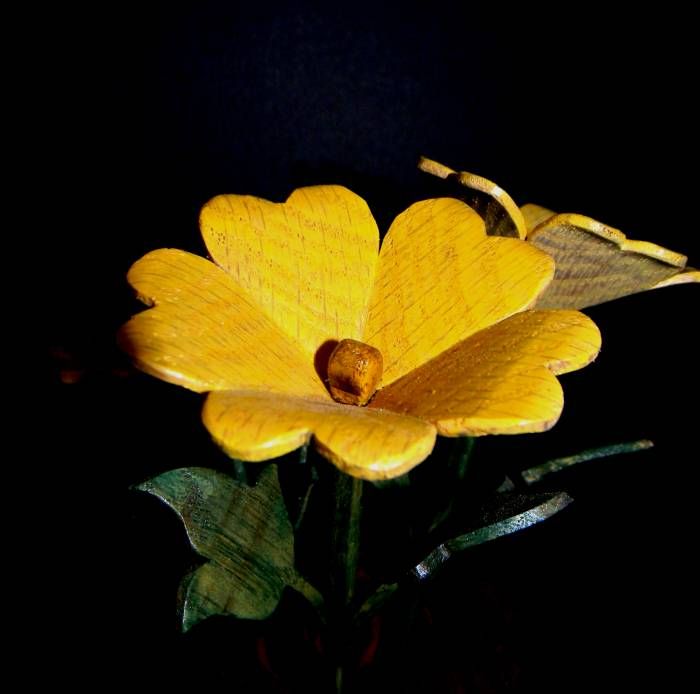 Every component of this project is wood (even the stems and they are also hand cut.) I had a few issues putting those petals together and this was certainly a lesson in compound cutting. Later I found out some tips and tricks for putting those pieces together. I loved doing this project so much that I went back to the site and bought almost every flower/vase pattern the woman has to offer on her site.
I can't wait to try more of these unique flowers and vases.
Happy Sawing ! ! !
Brenda