Mistakes happen when you are crafting. Those mistakes can either ruin an item or make it look totally different than what was expected or desired. This is one of those instances.
I love using different colors of stain on my wooden projects. I am not much on painting them. I love the look of natural grains and the earthy brown tons of stain.
My husband had just brought home a new color of stain called 'Early American.' He explained that this stain darkens the grain of the wood but is lighter everywhere else on the wood. He said he was going to use it on one of the necks of his guitars. He convinced me to try it. I had two projects completely cut out, glued, and sanded that were ready for finishing.
I was horrified when I dipped the piece in the stain and it turned the entire piece very dark, almost black. I thought I had ruined the little boxes. My saving grace was that these boxes were made from scrap wood and I was only out my time. I just set them aside and figured I would do one of two things with them, either paint them or throw them away. I decided to try to salvage them first.
I waited to the stain to dry and then decided that I would try to knock off some of the dark stain with my new sanding mop. I was pleasantly surprised that the sanding mop was pretty easy on the detailing of the basket box and left an antique look to the piece.
Here is a couple of pictures of the end result: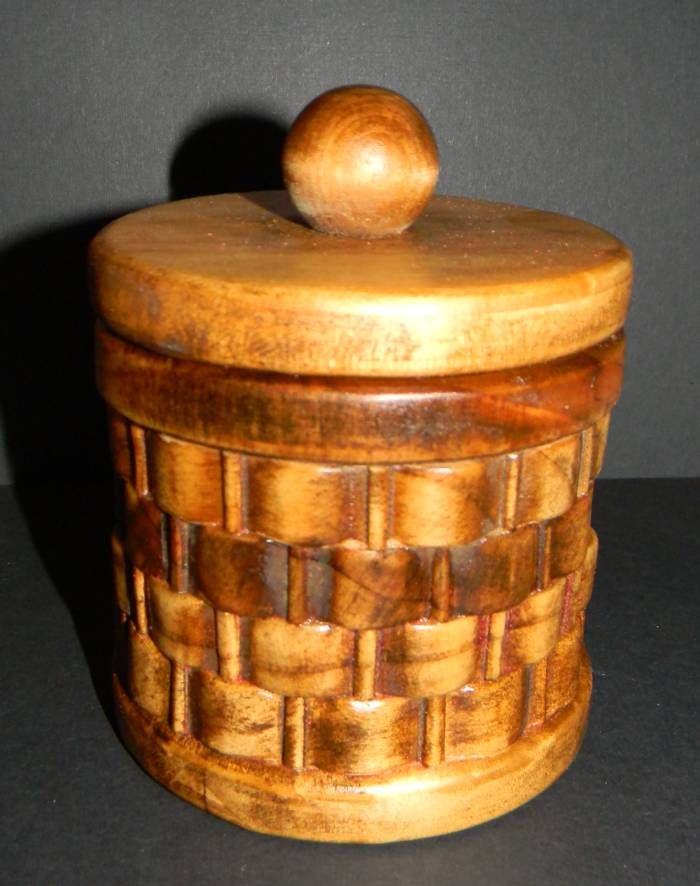 Then there was also a square box that I also had ruined with this stain. I used just a regular orbital sander on the sides of this one. Here is the end results of that box: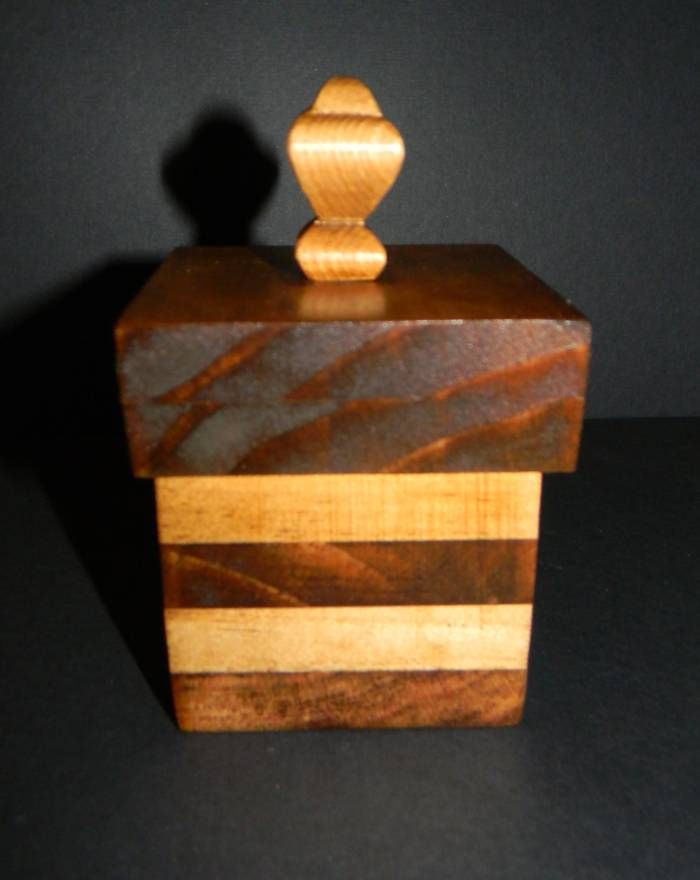 This box actually looks like it is made from different types of wood.
These two projects were rescued and I am thankful that my time was not wasted. I am also thankful that I was no too hasty in throwing them away.
I guess this is where I ask you have you made any artful mistakes lately and how did you fix them ?
Happy Crafting ! ! !
Brenda