This trivet has also been made as a Christmas Gift.
I purchased a set of
"Iron Works Ornaments"
from
Scroller On-Line
but didn't like them for ornaments and decided to change it slightly in order to use it as a trivet pattern instead. So I made sure that the pattern was uniform all the way around. I deleted the hanger hold and added a triangle shape to match the other cut outs. I was pleased with the end results.
You can see a picture of the original "ornament" by clicking the above link. Here is a picture of the altered pattern:
Here is a picture of the finished trivet: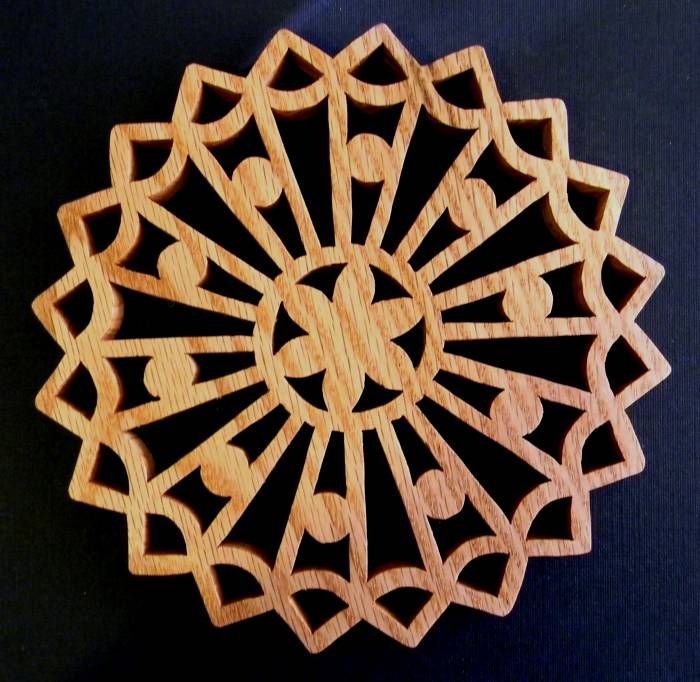 I was surprised by the variations of color in this piece of red oak. I used a butcher block stain on it so that it can be used in the kitchen and be food safe.
Thanks for taking time to look at my work and visit my site.
Happy Crafting ! ! !
Brenda