I've been back in the wood shop making more Christmas Gifts.
A friend of mine seen these and said, "they are to pretty to set a hot pan on. If I get one I think I will hang it on the wall"
To that I said I don't know why you could not do both. Use it for it's intended purpose and/or for a decoration.
This patten also came from my Cricut. It is from "Paper Lace."
Here us a picture of the pattern: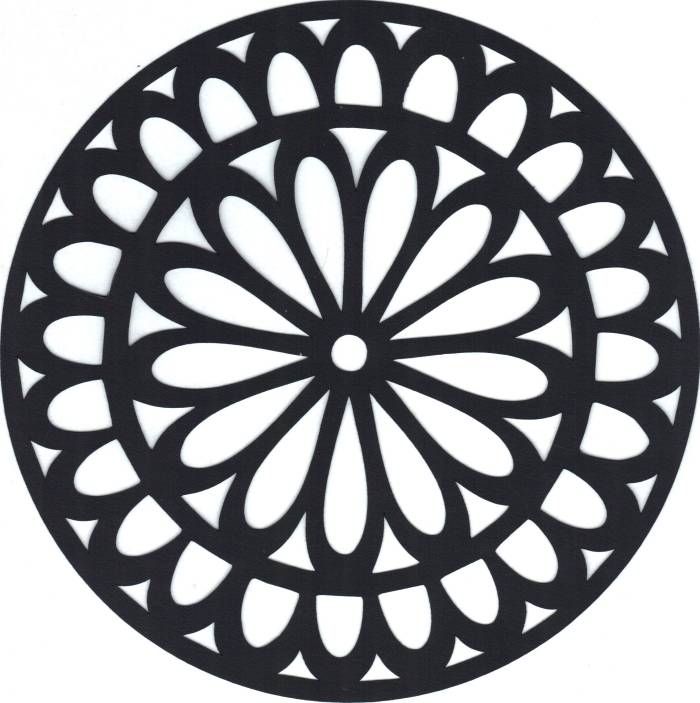 This pattern, as in the ones I have used from Cricut before, has also been altered. At 12, 3, 6, and 9 o'clock on the pattern's 2nd outer layer, was a three point tulip that, I felt, threw off the design, so I hid the contour on my Cricut Design Studio, and cut the design without those "flowers" in the pattern. Then I took on of the arch cuts, put in into the space, traced, and cut another arch into the pattern so that it was fluent.
My only challenge to cutting this on the scroll saw was that the small triangles on the outer most ring were fairly small. The smallest cuts that I have done to date. The more of them I cut the more nature the cuts became and the easier it was to do.
Here is a picture of the finished Wooden Trivet:
I am very pleased with the way this turned out. The cuts are improving with practice and time.
Happy wood working ! ! !
Brenda