I try to give my CCD/PSR Students a little gift for each holiday that involves one of our Catholic Saints in addition to those religious holidays such as Christmas and Easter.
This holiday is a little bit more special to me since I have that Irish Heritage as well.
I can't take credit for the original idea on this little gift but I did make my own topper. Here is a link to the original
St. Patty's Day Gift
. She offers a printable topper if you are in a rush and don't want to think of one of your own.
I used Wilton Pretzel bags as she suggested but I used two bags putting the licorice in one bag and the chocolate coins in the second and then layered the bags. I used a Spellbinder Scalloped Circle and a Spellbinder Circle to make my topper. I printed her saying on the circle but instead of making the saying the focal point I put it around the edges in an arc and then my focal point is a Shamrock made with my Cricut and the Paper Doll Dress Up Cartridge.
I found the Rainbow Twizzlers at Wal-Mart and the Chocolate Gold Coins at Wal-Greens.
This project was quick and easy to make and I enjoyed making it.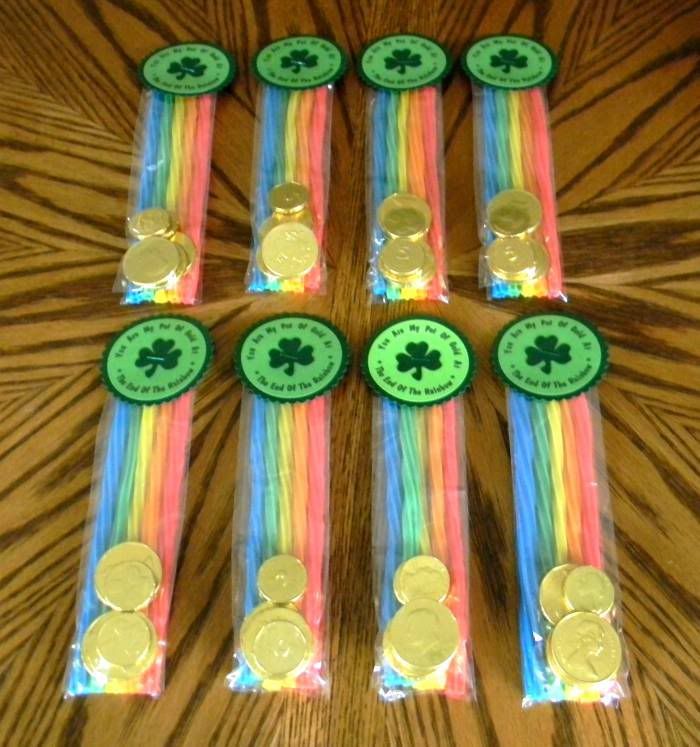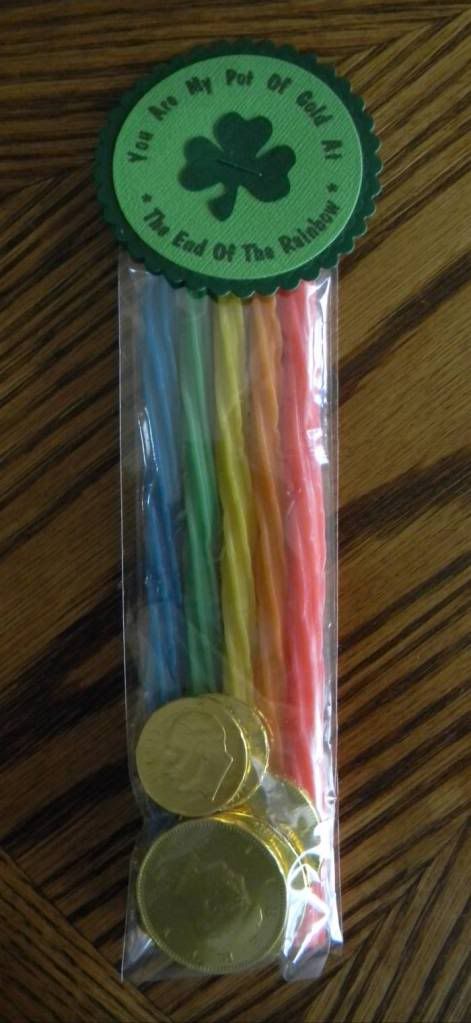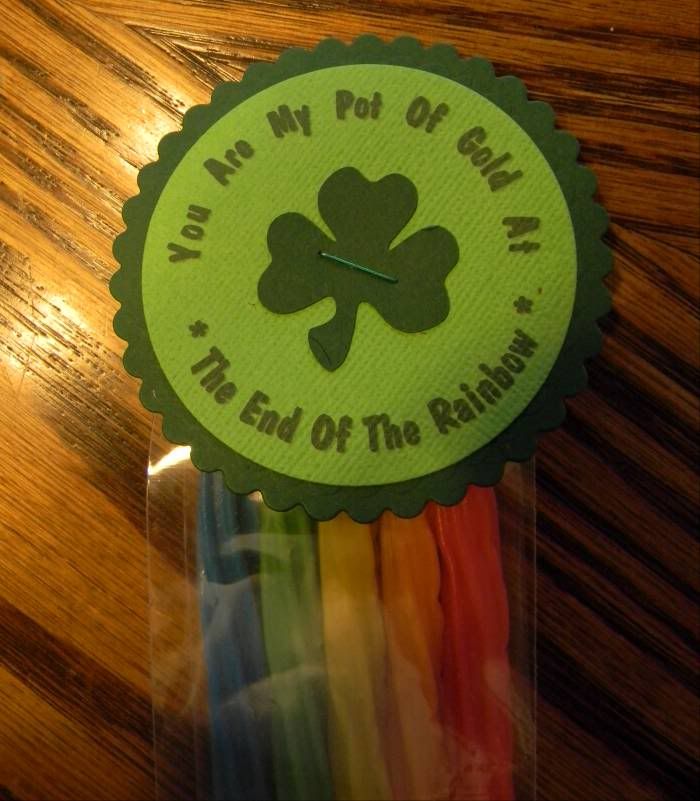 There is still a little time to make these treats/gifts for the little ones in your life and make St. Patrick's Day Special.
Happy Scrappin' ! ! !
Brenda