I try to tell my daughter that she is beautiful without all of the make-up that she wears. She spends at least two hours doing her hair, putting on make-up and getting the perfect outfit out of her closet and then dressing. All the while changing her mind 10 times before she finally comes out of her bedroom ready to leave, but stopping at every mirror in the house on her way out the door.
She drives me crazy doing this but the other day I caught her in a "photo" mood and snapped a few pictures of her putting on her make-up. Finally a chance to use my "Flirt" QuicKutz Gift Set.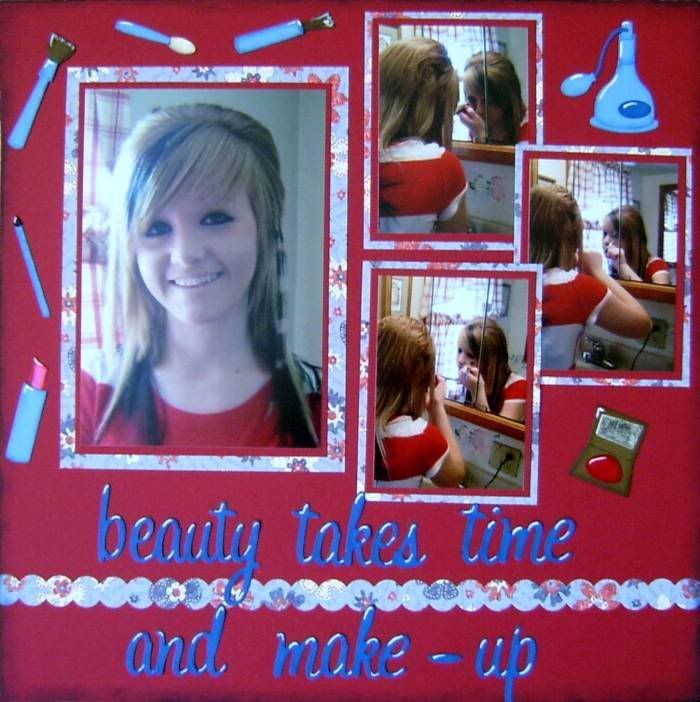 Capture those teen years on film and do a special scrap page about the pains of being that age.
Happy Scrappin' ! ! !
Brenda