I looked in my scrap bin and the cardstock and patterned papers are really adding up, so it is time to use some scraps to make a card or two. I never just make one card... while I am die cutting and assembling anyway it is just as easy to make 5 or 6 of the same card and since I am using scraps the cards may not all be the same colors but the style is the same.
Here is a card that I whipped up in a matter of minutes using just a few Spellbinder and QuicKutz dies. Inside is blank so that I can add the greeting later as I need to use the cards.
Very simple but pretty at the same time.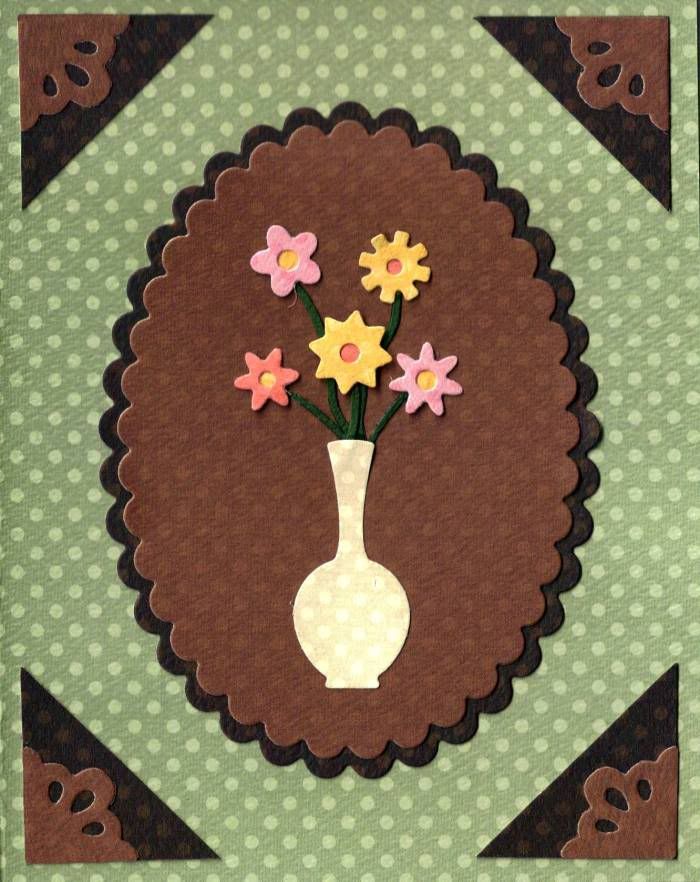 Use those scraps of cardstock up so that they don't go to wast and you will have cards on hand for any occasion.
Happy Scrappin' ! ! !
Brenda