I don't function without my purse calendar. It keeps me organized. Someone says let's get together and scrapbook and gives me a date... out comes my trusty friend to make sure that there isn't already something else going on. (Double booking a day is a tough things to explain.)
So I got busy and made a new purse calendar because I just think the covers on the ones from the store are a bit tacky especially when you can do something that matches the personality of the person.
These make great gifts - which this one I gave to my mom - just because.
But while you are making one of these get a clear check book cover and make one of those to match! The recipient will love them.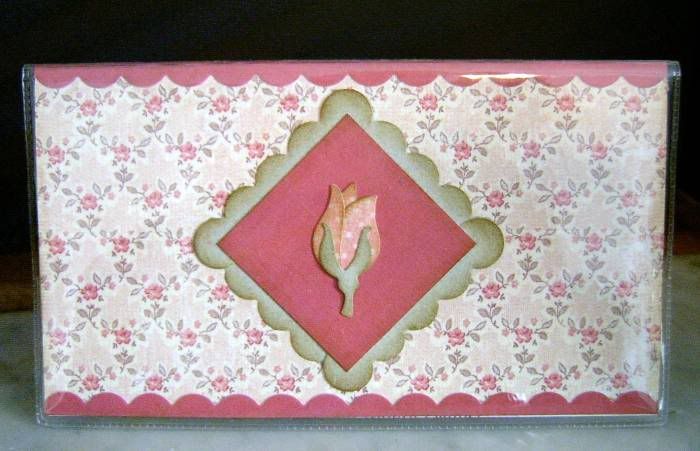 Happy Scrappin' !!!
Brenda